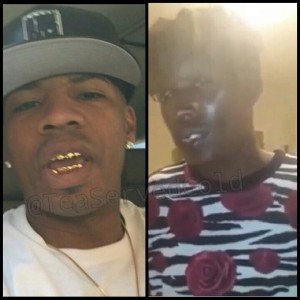 If you've been on the internet at all today, I'm sure you've heard about the rapper Plies getting slammed onstage by a fan at a nightclub in Tallahassee, Florida. Fans and followers of the rapper are blaming his security for letting the fan get close enough to assault him. Some are blaming the fan. I blame Plies and I will tell you why….
The FULL video of the altercation, which you can see BELOW, shows Plies being carried through the crowd by a fan. Plies asks his staff to point the fan out so Plies could thank him by "breaking him off [something] decent" after the show. For those who aren't familiar with street terminology, to "break someone off" means to "break bread" or to pay money to someone. The fan was brought onstage where he gave Plies a hug and shook Plies's hand. The fan then leaned in to speak to Plies, but Plies felt uncomfortable with the man being too close. Plies responded "We too close to be two niggas" and then started talking reckless to the fan. The fan then proceeded to push up against Plies, while security looked on. Then, the fan body slammed Plies, resulting in chaos. Watch the altercation in its entirety BELOW:
After the fight, the fan involved in the altercation responded in a video posted online. He stated after he approached Plies to shake his hand and hug him, he leaned in to tell Plies that Plies was one of his favorite rappers. Plies was uncomfortable with another man speaking in his ear and the fan stated that any man would've reacted the same way if they too were disrespected by Plies:
Fans of the rapper blame Plies's security for allowing the man to push up against Plies after he stated the fan was too close. Some say the fan was either a deranged fan or a "hater" for slamming Plies at his own show. I say Plies is to blame…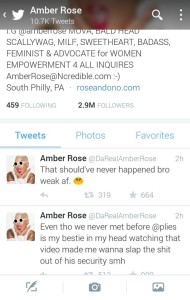 First and foremost, Plies shouldn't have allowed the fan to come onstage if he's uncomfortable with another "nigga" being too close. We've all seen videos of fans running up to artists and wanting hugs, handshakes, and autographs. If these are things Plies doesn't like to do, he shouldn't allow fans onstage or more importantly, to come close enough to touch him. Secondly, Plies was obviously trying to be funny by pushing the fan away and telling him he's too close for a "nigga". The fan didn't find the joke funny, especially being that the joke was on him in front of a crowd of people. You don't crack jokes on fans who spent their money to come see you, carry you through the crowd, and only lean in to tell you that they're your biggest fan.
Plies hasn't issued a response about the altercation, but the fan supposedly walked away with a bloody mouth and broken fingers. Moral of the story: Don't crack jokes on fans, unless you want to be body slammed.