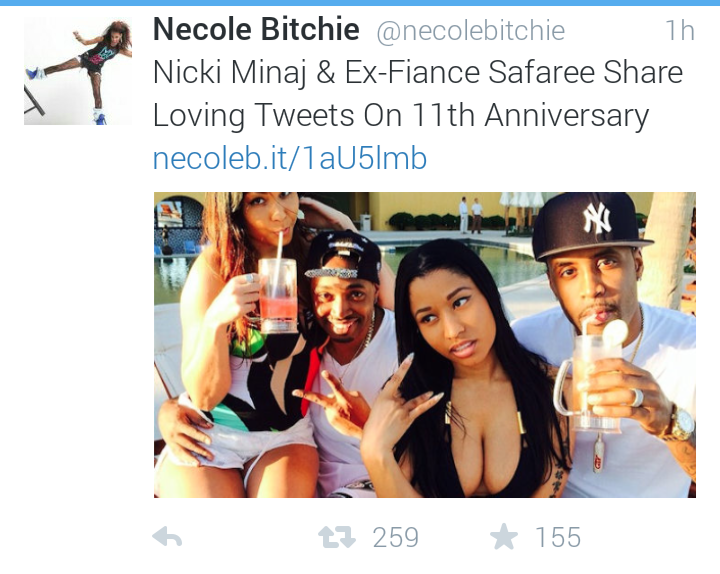 Our favorite raptress vs our favorite blog? Say it ain't so!
Two days ago, blogger Necole Bitchie posted a story about tweets seemingly exchanged between rapper Nicki Minaj and her ex-boo Safaree on what would've been their 11th anniversary: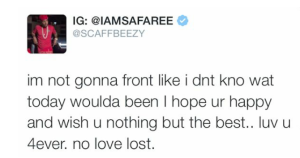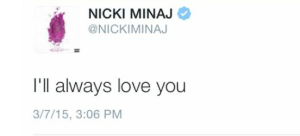 Nicki and her hypeman/assistant/boyfriend were together for 10 years, but broke up last year due to Nicki's fame, according to Nicki. Fast forward to this year, Nicki is booed up with fellow rapper, Meek Mill, and Safaree is driving around with random nameless women in the car Nicki purchased for him, while pursuing a rap career of his own.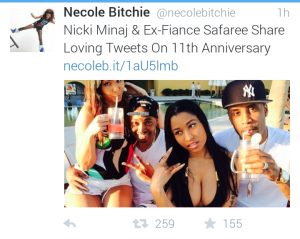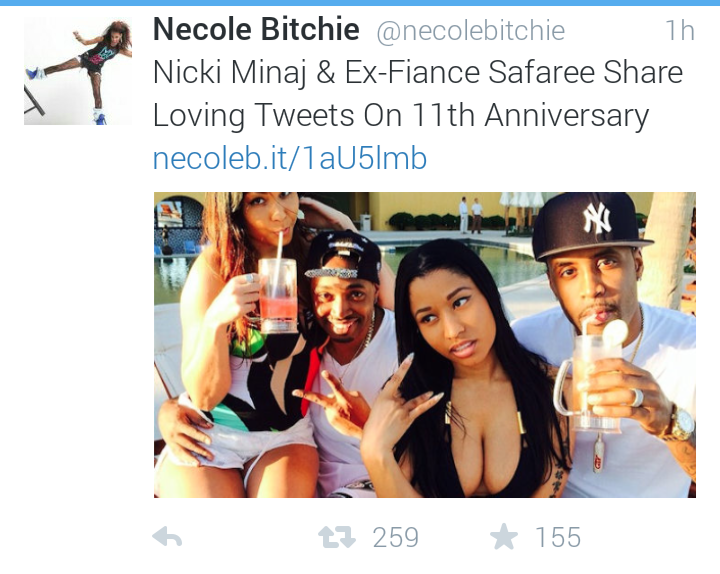 Blogger Necole Bitchie posted a story about the tweet exchange, saying the two may still miss each other. Necole also noted when fans saw the exchange between the two, they started retweeting and tagging Nicki Minaj, to which she told fans: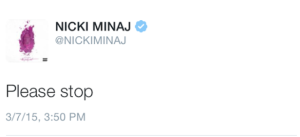 Today, Nicki took to her twitter to blast Necole Bitchie for the story, saying Necole had no idea who Nicki's tweets were directed to and questioned Necole's journalism skills for turning her tweets into a false story:
(Read from the bottom up)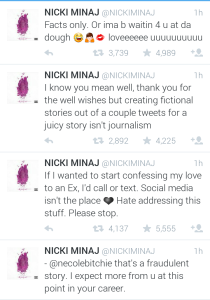 Necole responded: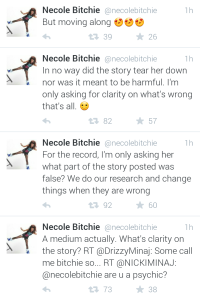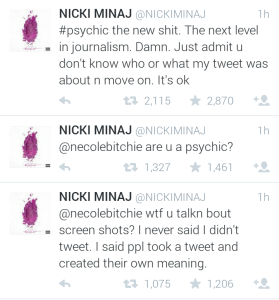 A few of Nicki's fans took shots at Necole and Nicki retweeted them on her timeline: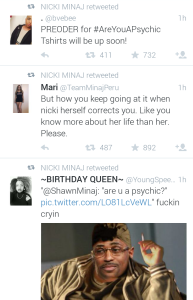 Necole's fans responded and she retweeted: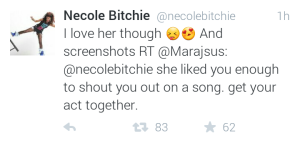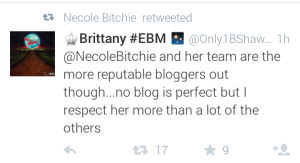 Nicki and Necole both ended the brief beef on a positive note… Sorta: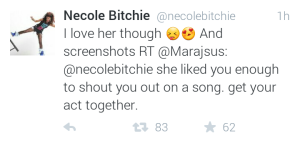 Let that be a lesson: don't come for Nicki Minaj before fact checking, especially if it's about Safaree…..