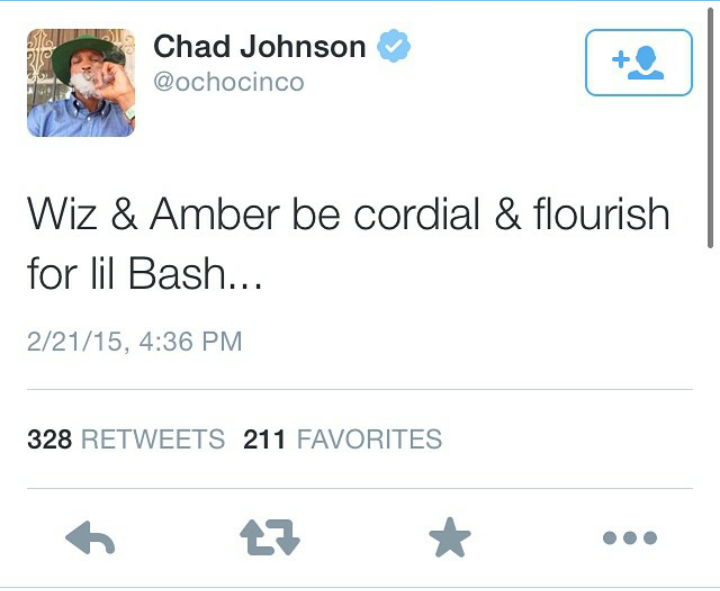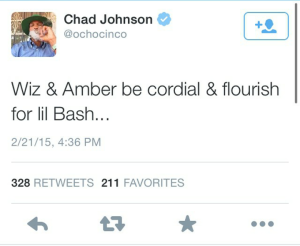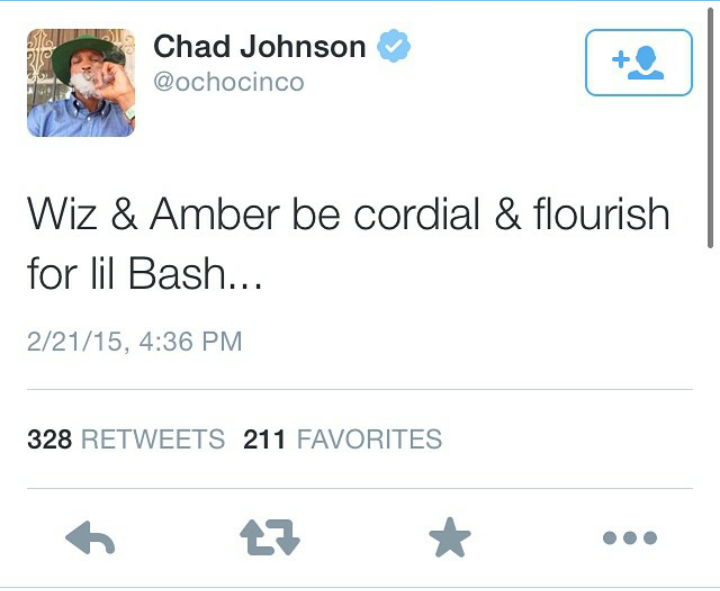 "Man, I feel in love with a stripper. Funny thing is I fell back out of love quicker" – Wiz Khalifa…
Amber Rose and her estranged husband, rapper Wiz Khalifa are STILL going at it. Last week, news broke of a transgender woman by the name of Padge-Victoria Windslowe who claimed she performed illegal butt injections on a slew of celebrities, including Amber Rose. Social media responded by comparing pictures of Amber Rose now to pictures of her a few years ago when she was dating Kanye West. Her backside is noticeably bigger now. The woman also claims she has performed this procedure on celebrities from VH1 and was supposed to perform a "correction" procedure on Nicki Minaj's backside.  Today, Wiz Khalifa made comments via his twitter, seemingly directed at Amber Rose:

Wiz Khalifa has also taken shots at his wife in a new song titled "For Everybody", by Juicy J. In the song, Wiz talks about falling OUT of love with a stripper who turned into a "hoe" for Instagram. If you follow Amber, you know she lives for Instagram. Wiz also notes that his family had problems with his relationship with Amber, which does not come as a surprise. Wiz's mother took shots at Amber during her twitter feud with the Kardashian sisters. The lyrics to Wiz's verse are below:
Yeah, yeah
Man, I feel in love with a stripper
Funny thing is I fell back out of love quicker
They dont pay attention to the love anyway
They only concerned with what the haters say
Bottles be turnin these girls into thots
Instagram turnin these wifes into hoes
Not in real life they just readin the comments
Mess with a real one and get you exposed
I had a time when my mine was caught up
My niggas was lookin like what is he on
My family was to scared to talk to a nigga
Ain't comin back now the case just got closed
She do what she told
Sharin is carin that pussy ain't gold
Sorry you ain't in control
You all about that money, thats shit that I throw
Just make sure you clean off that pole
They turn on the TV and get on the gram and say that's relationship goals
Trust me don't save em' anything goes with [these hoes]
Social media wasn't having it. Followers of Wiz pointed out that he knew Amber was a former stripper BEFORE he married her and noted how Wiz liked several of Amber's twerking videos and even encouraged Amber to upload a video of her twerking in her wedding dress right before marrying Wiz. We smell a hypocrite!
Wiz and Amber have been taking shots at each other ever since Amber spoke about her love for Wiz and trying to their failing marriage in several interviews, which ultimately led to talks of Wiz planning to file for custody over their 2 year old son, Sebastian. It also didn't help that right after the twitter feud involving Amber and Wiz's mother, Amber kept Sebastian away from Wiz and his family on the child's 2nd birthday. That day, Wiz planned a huge birthday bash and little Sebastian never came. Wiz took to Twitter to vent his frustrations and posted old pictures of Bash and of the empty party: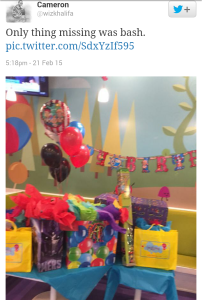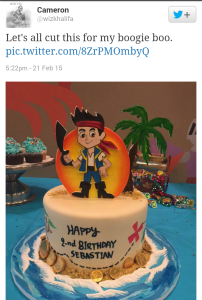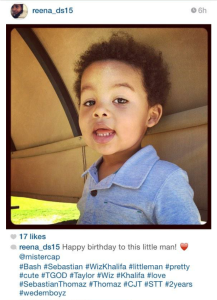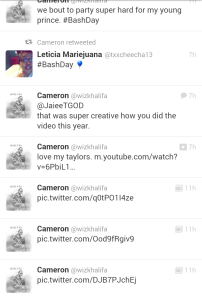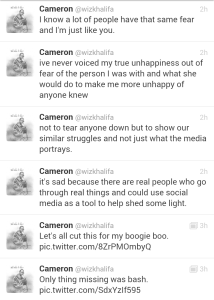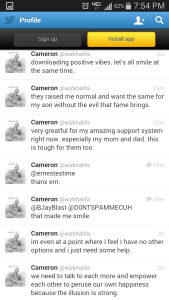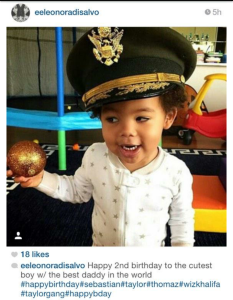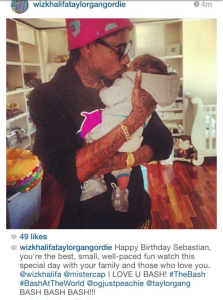 Amber, however, seemed unbothered celebrating her son's birthday with him: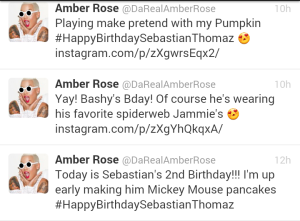 Hopefully, Wiz will see that bashing your wife and mother of your child who still has primary custody will NOT help you in co-parenting….