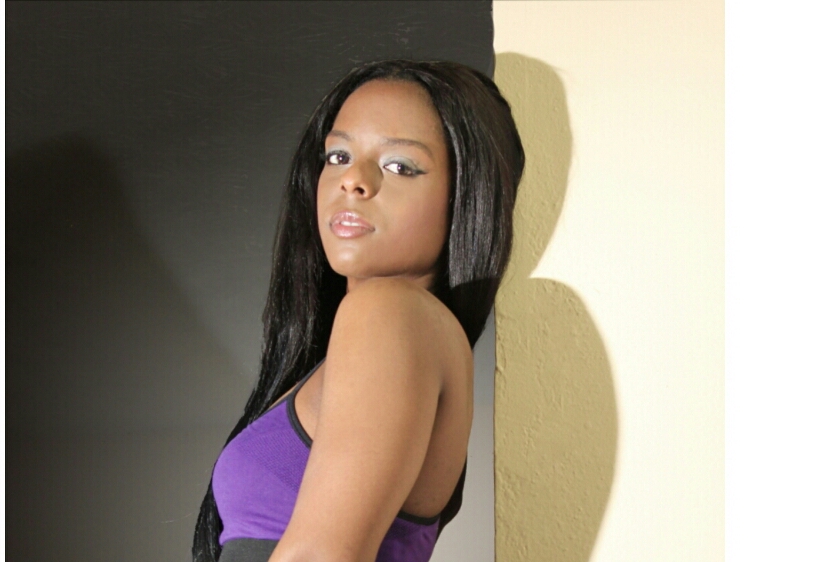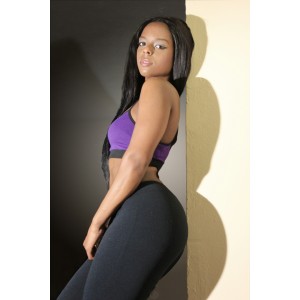 TeaServedCold.com presents to you Fashion TEAse, our new fashion series highlighting some of the up and coming heavy hitters in the fashion industry. Today, we had the chance to sip and chat with Ms. Nikki 3 Times herself, also known as Nicolette Anderson. This Compton cutie has been featured in music videos for MathMattix and has stomped the runway for Deevaz N Diamondz. She has since moved from Cali to Atlanta and is making a name for herself in the city's fashion industry. She spoke to us on all things fashion, from the differences between Atlanta and Compton fashion, if she would ever get butt shots, and how social media has changed her career…
Model Stats:
Name: Nicolette "Nikki 3 Times" Anderson
Height/Weight: 5'5"/138 pounds
Bust/Waist/Hip Measurements: 32/27/39
How did you get your started in modeling:

I was born and raised in Compton, California. I grew up heavily into sports and outdoor activities; I played softball and volleyball in high school and college.  A couple of my friends modeled and when they were getting ready or taking a break, sometimes the photographer would ask me to step in to test lighting or other things like that. Then once, one of the other girls didn't show up and I was asked to fill in. They loved the end results and it just spiraled from there.

California has its own sense of style. I've always felt Cali doesn't follow trends, they make their own. What differences have you noticed between Cali fashion and Atlanta fashion?

Cali fashion is more individualized within a clique. Different cliques have their own style. When it comes to Atlanta, I feel everything is copied. Whatever the trend the local celebrities are sporting, you begin to see in everyone else or sometimes taking extreme measures to be unique. That gets copied in a sense.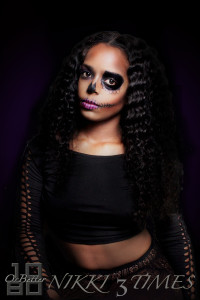 How would you describe your personal style?

My style is eclectic. I don't have a set style. It just depends how [I'm] feeling that day. I can go from urban rock star, to a Barbie look, and the next day, have Cali swag. I like to change it up and try new styles.

Which pieces would you say every girl should have in her closet?

Every girl should have a pair of jeans that highlights everything they have. There is such a confidence boost when pieces fit you best. Also, a comfortable pair of black heels. You never know when you have to walk far or fast to get to an interview or [have] to stay later than you anticipated to meet someone else.

How do you maintain your physique?

I maintain my shape by first eating better proportions. I still eat fast food and things like that, just in smaller increments. Replacing soda or juice with water and I drink a lot of milk. For exercising, I like to hula hoop for cardio and do ab [strengthening] exercises. Since I was an athlete for so long, I know how my body reacts to different exercises and I go from there.

Back in the day, models got booked based on the number of go-sees their agencies sent them to. Today, models can get booked based on how many followers they have. How has social media helped you in your career?

To me, social media creates a word of mouth internationally as soon as you post a picture. You never know who is following you and the people that they know. There could be someone that reposts your picture or tags someone in it and they know a director or a fashion designer and mentioned you to them. The more followers you have, the more of a chance that someone will book you. For the most parts, that's usually how I get booked or invited to places to meet photographers or owners of magazines or artists.

Do you follow any models on social media? Which ones are your favorites?

Yes I do.  I follow Brittany Sky, Sunny from ANTM, Lorraine from San Diego, just to name some of my favorites. I like following models that are similar in [build] or that look like me. I get so much inspiration and encouragement from them.

Urban models seem to gain more success after undergoing cosmetic procedures to make their bodies appear more voluptuous. Some models like Vanity Wonder and Nya Lee have admitted to getting butt injections to further their careers. Would you ever consider surgically enhancing your body to make you more marketable??

I would never consider. To me, it's not that serious. If I can't fix or alter it naturally, then I would never undergo surgery to enhance my body features, besides dental cosmetics, just to please someone else or to feel accepted. I'm not against it, it's just not for me.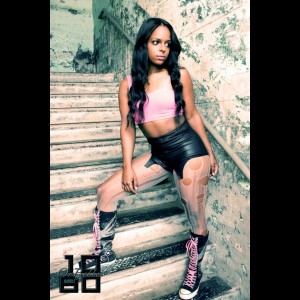 Do you have any modeling limitations?

My modeling limitation [is] nothing pornographic. If its nude, it would be something selectively artistic. Soft eye candy posing [is fine], nothing too focused on showing my butt in a thong, and things like that.

What can we expect to see from you in 2015?

You can expect more appearances in videos and magazines. Also, I'm working on a short film and more interactions with getting to know me, like [with] interviews. I have some t-shirts coming out. So a lot to look forward to in 2015.
Connect with Nikki:
Website: www.nikki3times.webs.com
Twiiter/IG: @Nikki3Times
Facebook: www.facebook.com/Nikki3times
Email: Nikki3timesbook@gmail.com