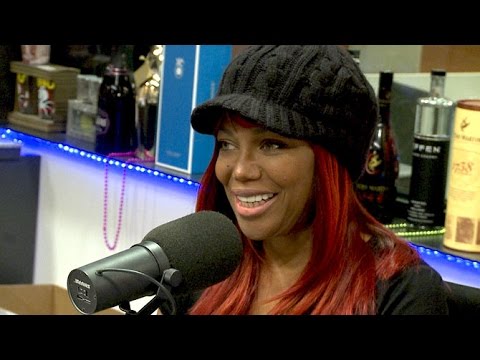 Gives a whole new meaning to the phrase "BEATS BY DRE"…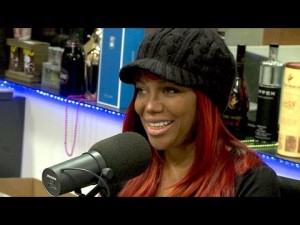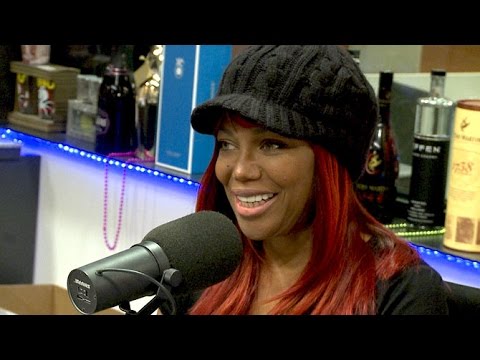 Dr. Dre's skeletons have been walking out the closet proudly since the '90s and no one has even noticed. Ex-fiance and baby's mother of the music mogul, Michel'le, did an interview with The Breakfast Club Morning Show and dropped some info on Dre that very few know: He has a PUBLIC  history of beating women.
During the very interesting interview, Michel'le admitted Dr. Dre gave her 5 black eyes, a broken/crooked nose, cracked ribs on the left side, and "amazing" scars during the course of their relationship that went on from 1990 to 1996. Michel'le met Dre when she was 16 years old in the studio and was infatuated by him. One of the many women he cheated on her with is his now-wife, Nicole Young, whom he married the same year he and Michel'le separated. Michel'le says she knew Nicole was different from his other groupies he cheated on her with because while most of them were just happy to be sleeping with a celebrity, Nicole saw Dre was worth "real money" and was after the check!
She also cleared up the confusion about having babies by both Suge Knight and Dr. Dre, saying the relationships were years apart. Get into this TEA that Michel'le is spilling all over the sound board AND read more on the female rapper and journalist Dr. Dre attacked in public below:
On Abuse Being NORMAL In The Relationship With Dr. Dre:

I had five black eyes, I have a cracked rib, I have scars that are just amazing. It was normal. Everybody knew, it was the norm. He hasn't apologized till this day and it wouldn't do any good because it's the past. We're past that. But I do remember when he first hit me. When he first gave me my very first black eye, we laid in the bed and cried. He was crying and I was crying 'cause I was in shock, hurt, and in pain. I don't know why he was crying, but he said, 'I'm really sorry.' I think that's the only time he ever said he was sorry. And he said 'I'll never hit you in that eye again, okay?'… He said he would never hit me in THIS eye, so he started hitting me in THAT one [laughs].

Suge Knight Backhanded Her ONCE And Knocked Her Bottom Jaw Out of Place:

He tried to hit me. He only tried one time. And he was so strong that he open hand slapped me and threw my whole jaw. I had to go to the emergency. He back hand slapped me and it wouldn't go back. So I had to finally call him and say, 'you're gonna have to come take me to the emergency.' It was either that or the police was gonna have to take me. So he got there quick and was on time. Even when I got to the hospital and they asked what happened, I said I got hit by a football at two o'clock in the morning! But [the doctor] knew it wasn't true.

On What Finally Ended Her Relationship With Suge Knight: The Woman Suge Claimed Was His Homeboy's Girlfriend Was Actually HIS Mistress:

He had a mistress, but he told me a different story. I had seen her back when [Suge and I] were friends. So I believed she was just his homeboy's girlfriend and [Suge] was taking care of her and her son because [the homeboy] got life in prison. And that was endearing to me. I thought 'that is so sweet'. That's how dumb I was. Come to find out, around '96 or '95, I found out she was his main mistress for many, many, many years. Then, once she got pregnant a year and a half after I had my daughter [with Suge], I said 'that's it'. I felt like a complete fool.

On Her Parents Never Showing Affection, Which Lead To Her Searching For Love in Abusive Men:

I do want to tell the story about my mom and my dad so that people understand why I'm so not connected; why I didn't see what may look wrong to other people didn't affect me. [My parents] were never together. I was born out of sex, like my daughter. They weren't parents that were affectionate [towards each other]. They didn't tell me they loved me, they don't say it.

On Giving Suge Financial Advice That He Now REGRETS Not Taking:

One thing I told him was 'why don't you shut Death Row down and Graceland it, like Elvis's estate, and make it so hard to get to that the memorabilia would be worth so much?' He didn't do it and then he came to me many years later and said 'you were right'. The memorabilia alone would've been worth a fortune, but he wouldn't listen. So, I said 'let me leave this alone 'cause you gone come out broke'.
She was right. In addition to filing bankruptcy for owing debts totalling over $100 million back in 2009, he has also seen his share of legal troubles. According to the LA Times, Suge Knight was involved in 31 incidents in the last decade where he was accused of acting violently or threatening to do so.  These include more than two dozen police reports and an affidavit that implicate Knight in robberies, extortion, money laundering, assaults, witness intimidation and battery. He's been arrested and accused of more crimes one can count and as of now is being held on a $25 million dollar bail for the murder of Terry Carter. Check out the ENTIRE interview here:
Byron Crawford of Medium.com pointed out in his article that Dr. Dre has a public history of attacking women in public, an act his rap associates APPROVE of. One in particular was journalist, Dee Barnes. On her show, rapper Ice Cube dissed N.W.A and Dr. Dre. Instead of taking his anger out on Cube, Dre turned to the Dee Barnes and attacked her at a record release party:
He picked her up by her hair and "began slamming her head and the right side of her body repeatedly against a brick wall near the stairway" as his bodyguard held off the crowd with a gun. After Dre tried to throw her down the stairs and failed, he began kicking her in the ribs and hands. She escaped and ran into the women's rest room. Dre followed her and "grabbed her from behind by the hair again and proceeded to punch her in the back of the head."
Members of N.W.A discussed their thoughts on the incident. Plain and simply, they said "the bitch deserved it":
Byron Crawford pointed out other women whom Dre abused publicly, including rapper Tairrie B. You can read more on that HERE. Dre is lucky these incidents didn't occur in 2015. Nowadays, even an accusation of violence against women can ruin a career and cost him millions…
Picture credit: Youtube