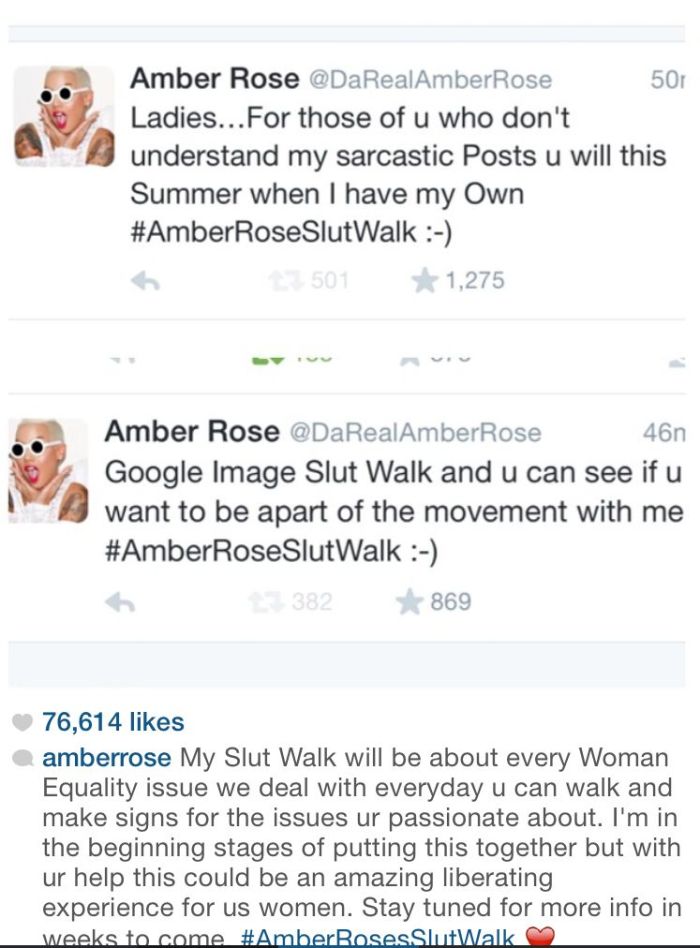 #Thot #Whore #Hoe #Slut #GoldDigger….. #ButDatAssonFleekDoe – Amber Rose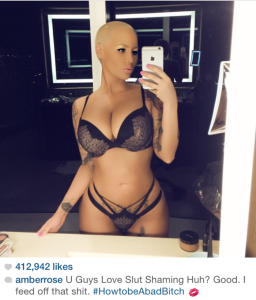 If you follow Amber Rose on Instagram, you know she loves to poke fun at the people who slut shame her, from her estranged husband Wiz Khalifa to her followers. While most admire Amber for owning her sexuality, others shame her and say she's a bad example of a woman and mother. Amber's not having it anymore! She's decided to organize a Slut Walk in an effort to end the shaming of women's sexual freedom.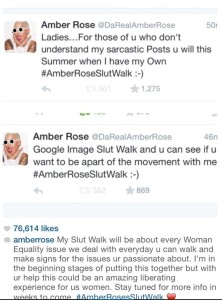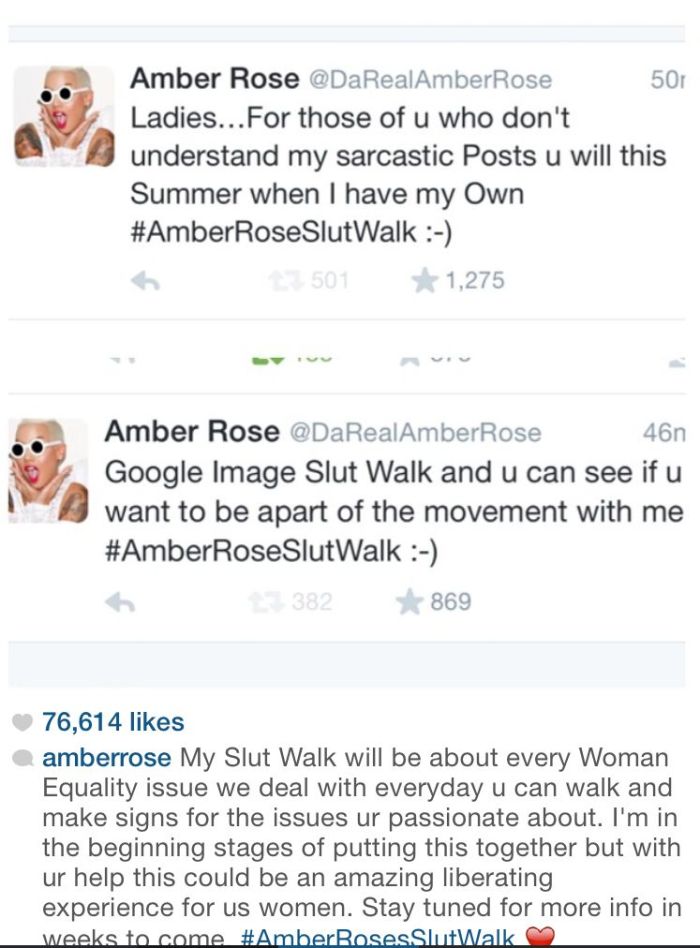 Slut Walks originated in 2011 in an effort to end rape culture and the blaming of women for their own sexual assaults. Women are often blamed by society and law enforcement alike for being sexually harassed or assaulted while wearing provocative clothing, implying the women "asked" to be violated due to their attire. The walks consist of women in revealing clothing, holding up signs with phrases like "my attire is not my consent" and "my little black dress does not mean 'yes'". Yes, in 2015, women are still blamed for being raped.
Back in November of 2014, CNN journalist Don Lemon received backlash from viewers after his interview with Joan Tarshis, a woman who accused Bill Cosby of rape. During the interview, Lemon asked Tarshis sexually explicit questions about the night of her alleged attack and asked her why didn't think to bite Cosby while being forced to perform oral sex. Lemon was accused of victim shaming, which doesn't come as a surprise, considering the network he works for. CNN has been a staple in victim shaming, particularly the shaming of Black male victims who've been gunned down by White police officers. CNN even allowed Lemon to mock protesters during the Ferguson rallies, saying the citizens of Ferguson smelled like marijuana.
Fast forward to 2015, Amber Rose is tackling the issue of women's rights to their sexualities. She spoke to Entertainment Tonight about her #SlutWalk and social media feud with Khloe Kardashian:
Amber's exes also have a knack for slut shaming. Wiz Khalifa spoke on Amber becoming a "hoe" for Instagram on his verse in the song [These Hoes] For Everybody, and Kanye West said in an interview that he had to take "30 showers" after dating Amber.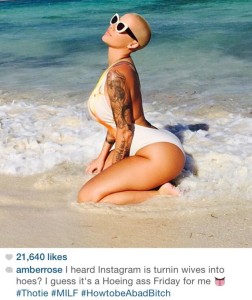 Amber's body is gorgeous with curves in all the right places and she's never been shy about showing it off (we wouldn't either if we looked like her!) Both her exes knew this before dating her. It wasn't until they realized they no longer had access to her sexuality, that they started slut shaming her. The real shame is that it's 2015 and men still feel entitled to women's bodies. It's even more of a shame when women join in on the bashing of other women for expressing their confidence through their clothing. Amber's #SlutWalk will be held in Los Angeles, CA. More details on how you can participate in the upcoming weeks via her Instagram page. You go, Amber! We're here for it!