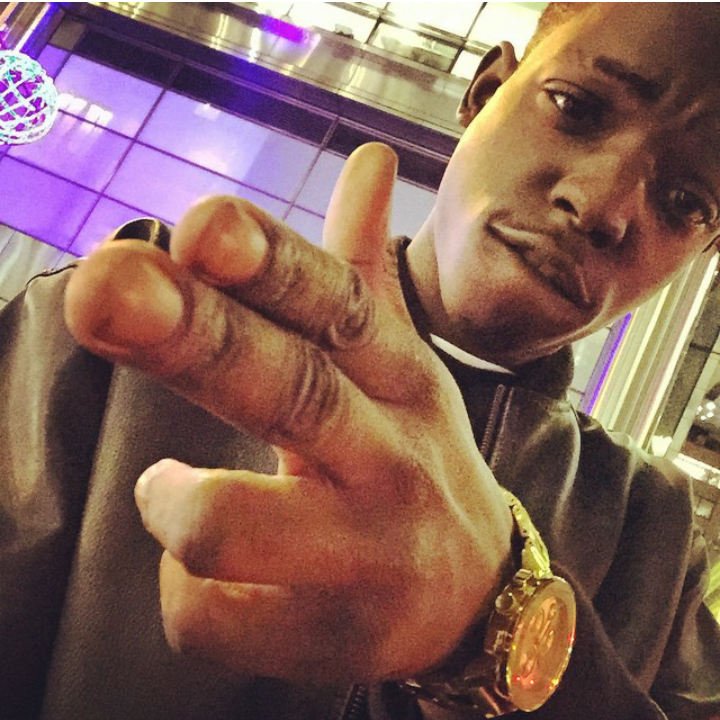 Last night's award show for The 57th Grammy's were a JOKE. The big awards like Album of the Year, Record of the Year, and Best Pop Duo/Group Performance went to fairly new artists with only one album under their belts (Congrats to Sam Smith for his FOUR big Grammy wins) or artists no one has otherwise HEARD OF. Quite naturally, this pissed off a few artists who not only had some of the highest selling records of 2014, but whom also dominated the Top Ten charts for the year…
When Beck, a relatively UNKOWN artist, won the Album of the Year Grammy Award over Beyonce, Kanye ran up on stage, but to everyone's relief, he turned around without interrupting Beck's speech. Everyone assumed Kanye was joking and all in good fun, until Kanye revealed on E!'s After Show with Terrence J, Khloe Kardashian and Christina Milian that he was dead serious when he ran onstage saying:
 "All I know is if the Grammy's want REAL artists to keep coming back, they need to stop playing with us. We ain't gonna play with them no more. 'Flawless', Beyoncé video. Beck needs to respect artistry and he should have given his award to Beyoncé, and at this point, we tired of it. Because what happens is, when you keep on diminishing art and not respecting the craft and smacking people in the face after they deliver MONUMENTAL feats of music.

You're disrespectful to inspiration and we, as musicians, have to inspire people who go to work every day and they listen to that Beyoncé album and they feel like it takes them to another place. Then they do this whole promotional event, they'll run the music over somebody's speech, the artist, because they want commercial advertising.

Like, NO, we not playing with them no more. By the way, I got my wife, my daughter and my clothing line, so I'm not going to do nothing to put my daughter at risk but I am here to fight for CREATIVITY. That's the reason why I didn't say anything tonight. But you all know what it meant when 'Ye walks on the stage"
Catch Jay-Z's reaction to Kanye running onstage and then realizing he was turning around: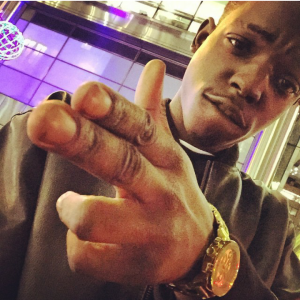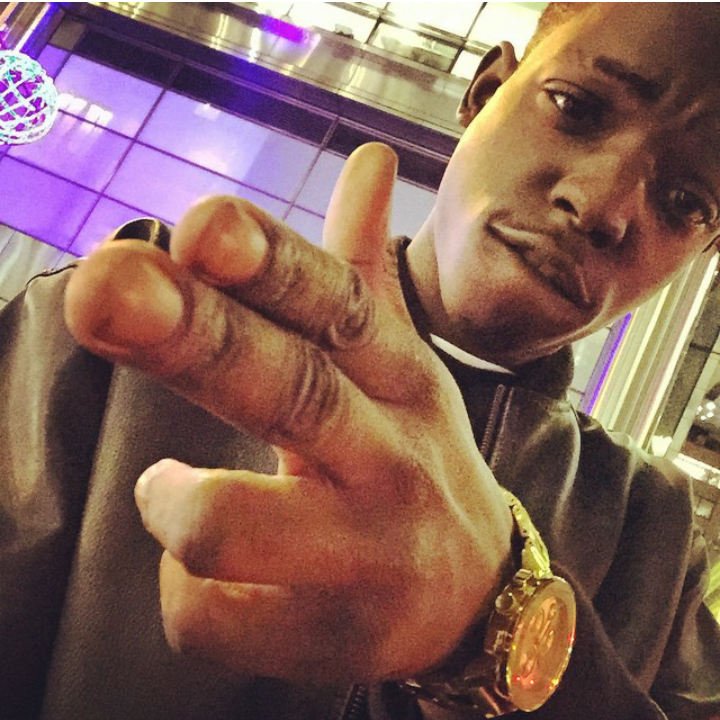 In other MUSIC News, Bobby Shmurda spoke from jail to Billboard Magazine about rumors he's been STABBED in jail, the Judge and DA being HATERS, and advice to his fans awaiting his release:
How is it in there?

It's survival, survival. Survival of the fittest.

There are so many rumors, like, that you got stabbed.

It's nothing but rumors, man. I'm good. Everybody knows I'm good. I'm chilling. We over here — we over here thugging it out, man. [Laughs.]

Your mother and your lawyer are working hard to get you out on bail. Are you hopeful about that?

Uhhh… We're trying, but right now I think the DA and the judge and everyone in the court is being biased. It's so crazy. The favoritism, yeah. They don't have no evidence, no nothing on me for the bill to be so high. I haven't been out for a year, I haven't been around for a year. So I didn't make two million dollars! [Laughs] They gave me a bill they know I can't pay. We can pay the 10 percent. And we tried to pay the 10 percent and they told us collateral. And every time we go for bail, it's something new. [Note: The Special Prosecutor's Office said last week that the suretor (the person putting up collateral for Shmurda) had withdrawn. Shmurda's lawyer, Kenneth Montgomery, says the defense is now working on a more viable bail package.]

Your last hearing was Jan. 29. What were you thinking in court?

When I see the judge and the DA, I just see a bunch of people [who are] trying to take my life away for being blessed. That's what I look at when I look at them. It looks like a bunch of haters.

Besides your mother, who have you been in touch with?

I talked to Meek [Mill]. I talked to French [Montana]. I talked to Migos. I stay in contact with people.

What are you planning to do when you get out?

Write some platinum songs. [Laughs.] Finish up this deal I got with Epic.

Do you have a message for your fans?

Yeah. Keep your head up. Everybody goes through tough times and good times. You know what, tough times don't last forever. I say, God makes his toughest battles for his strongest soldiers.
Catch more of the interview at Billboard.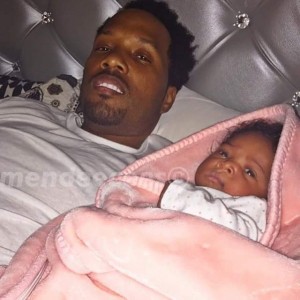 In REALITY TV News, Yandy Smith and Mendeecees Harris FINALLY revealed their newborn baby girl's face on Instagram. If you keep up with Love and Hip Hop NY, you know Yandy is VERY pregnant this season with the couple's first daughter.
Yandy and Mendeecees also share a two year old son, Omere Harris, and Mendeecees has two other sons, 3 year old Aasim and his oldest son whom he calls "Little Mendeecees", from previous relationships. Check out more photos of the Smith/Harris clan below: