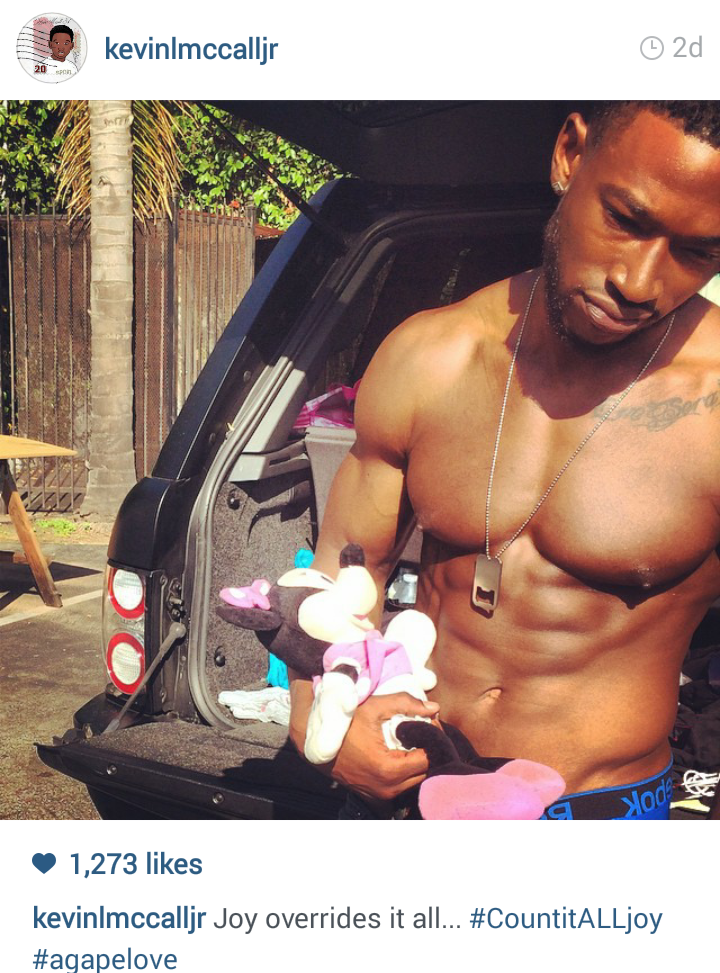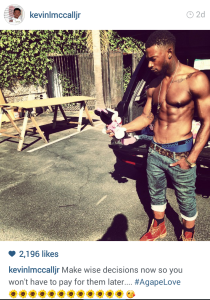 So which one of Kevin's friends approved these pics?!
Singer Kevin McCall was left OUT of the festivities of his baby girl Marley Rae's first birthday party. However, Kevin made sure he was not forgotten….
Kevin reposted pictures on his instagram page of Marley Rae's birthday from pictures from friends who were in attendance at the party. Kevin also made sure to show the location of his uploads, which were right ACROSS THE STREET. Kevin's recording studio sits across the street from Eva Marcille's home, where the party took place this past weekend. Kevin's restraining order prevented him from being near his baby's mother, Eva Marcille. The restraining order stems from a confrontation between the two in 2014 when Kevin allegedly chased Eva around the house, kicked down four doors, and threatening to PUNCH HER all while she was holding baby Marley. Kevin made sure that not all of the attention was on his daughter during HER DAY with pictures like these: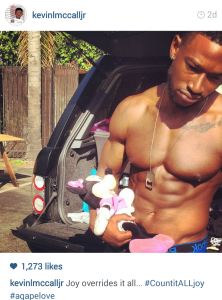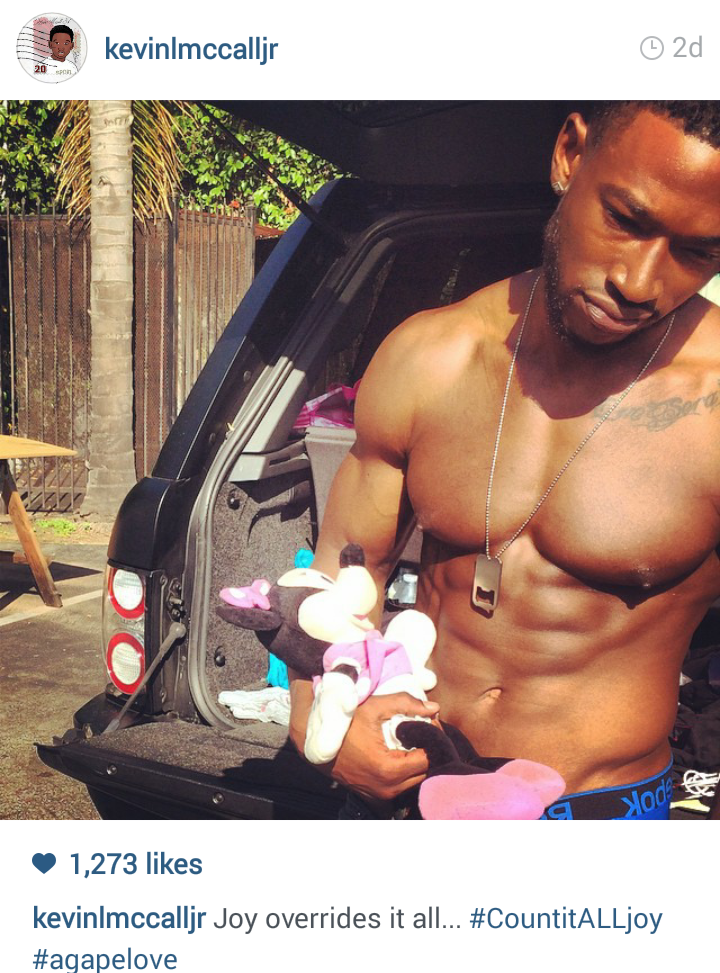 Kevin's actions in 2014 also led to him losing custody of Marley. He uploaded and then deleted a message referring to his custody loss saying:
"See you in 2019 my Princess. God got it I surrender it ALL to him it is out of my hands Father in the name of Jesus I relinquish it ALL to you Bless my children life's not fair"
Kevin's actions haven't helped any. He's posted most of the drama between himself and Eva on social media, including posting videos of his phone conversations with Eva,  faulting HER for their messy custody situation.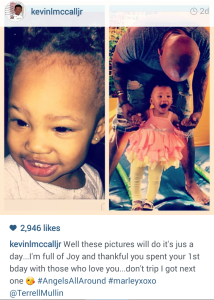 Kevin had hoped to see Marley Rae on her birthday, but says seeing these pictures of her online will suffice for now. Kevin's & Eva's first year of co-parenting together has been ROUGH to say the least. Hopefully, they can pull it together by her next birthday.
See more pictures of the birthday girl at her party below: