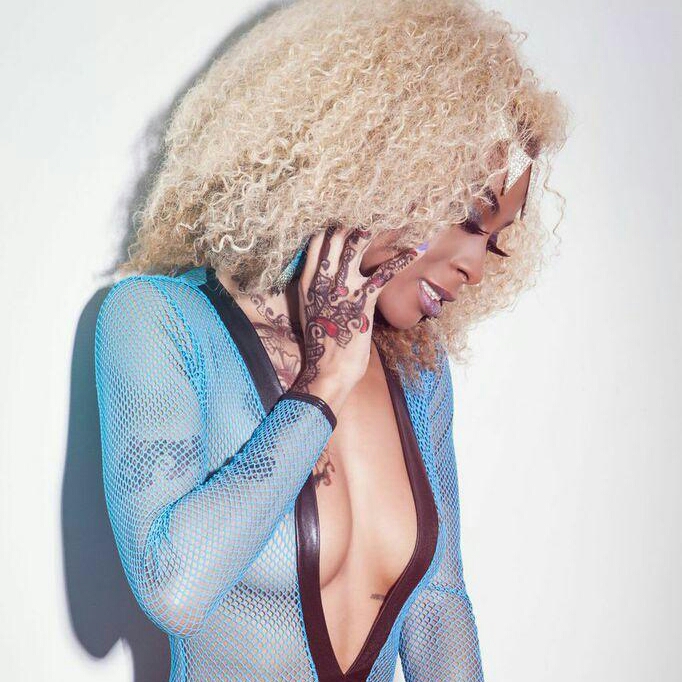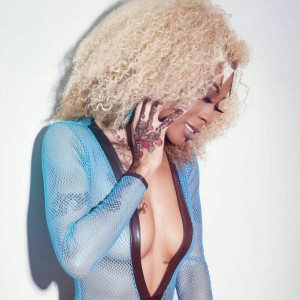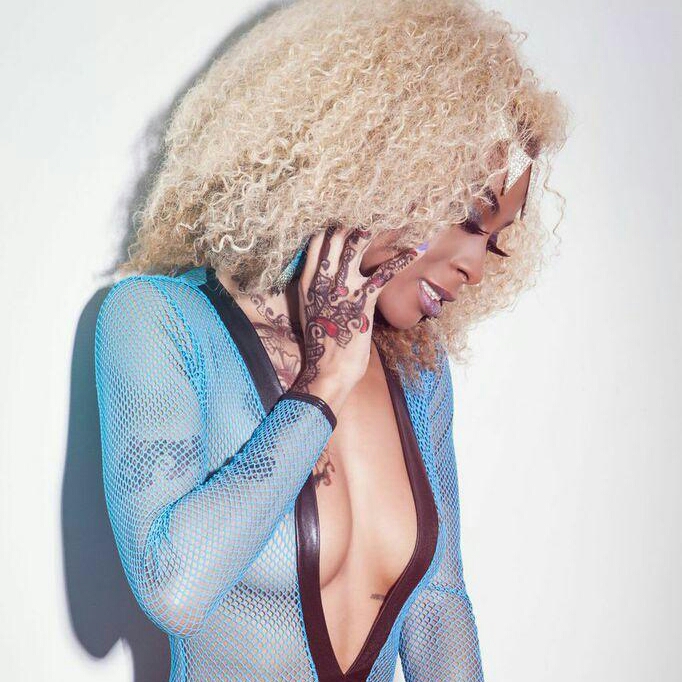 Tea Served Cold presents "Fashion TEAse", our new series where we chat with up and coming power players in the fashion industry. We had the pleasure to chat with Nefertiti Montas, a Haitian and Mexican-American former radio personality turned model from Massachusetts. The Boston beauty and college graduate, who is now based in Atlanta, is far from new to the fashion scene. She's been featured in several different magazines and commercials, while also hosting her YouTube webisode series titled, "Neffy's 411".
Nefertiti spoke to us about her thoughts on social media's influence on fashion, the Plus Size Movement, and on mainstream fashion being inspired by Black culture. Nefertiti also revealed her beauty regimen and how she keeps her model physique intact.
Model Stats:
Name: Nefertiti Montas
Height/Weight: 5″5/115lbs
Bust/Waist/Hip Measurements: 34b/32-26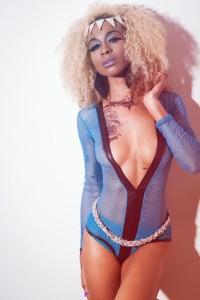 How did you get started in modeling?

I been modeling since I was little. Then I stopped for a bit during my teen years because I was more of a tomboy and into playing basketball and other sports. When I was 17, my mom forced me into modeling school because she thought I was going to be gay [laughs] and so since then I been doing it… still have my Tom boy side to me though [laughs].

What designers and publications have you worked with?

For designers, I worked with Dutch Designs, Nanacardon Fashion, Pop Culture Clothing, Rmoi SwimWear, Designer A.Morris, MyAttitude Gear, House of Van Miller, etc. I was published in Tip Drill Magazine, RMoi Mens Magazine, Elm Magazine, Dyme Magazine, Hip Hop Stardom Magazine, SoBeIt Magazine, Kandi Magazine, F.A.M.E Magazine, Crush Model Magazine, Slim Thick Girls Magazine, and Jeloire Magazine.

Who are your dream designers to work with?

Alexander Wang, Balmain, Versace, and Calvin Klein.

Which pieces would you say every girl should have in her closet?

Anything that makes you feel confident and makes you feel like yourself.

Do you have any modeling limitations? Basically, what are some things you are NOT willing to model, such as modeling nude or with fur?

I can't do fully nude. Artistic yeah, but not fully nude.

I've noticed a lot of designers and clothing stores bringing back 90's fashion. Do you have a favorite style era?

I'm a fan of 80's wear. I'm a little tomboy, but with a girly side to it, so outfits similar to what Aaliyah or Mary J Blige used to wear is more my style.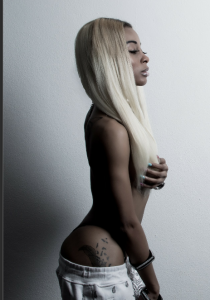 Back in the day, models got booked based on the number of go-sees their agencies sent them to. Today, models can get booked based on how many followers they have. How has social media helped you in your career?

Well, I normally use the internet to promote my work because it's more of a broaden outlook.  It has helped me in many ways as well as opened plenty of opportunities for me from hosting events, doing commercials, promotional work etc. The main thing I always continued to do was be consistent in promoting myself and my work using all my media sites such as Twitter, Facebook, Instagram, etc.  Having a good following base does boost up your chances in getting more gigs, but I honestly feel like regardless, your work should speak for itself.

Recently, Elle Magazine ran a story about discovering the trend of wearing Timberland boots. Then, Marie Claire magazine credited Kendall Jenner (Kim Kardashian's sister) for bringing in the cornrow braids trend. What do you think about mainstream fashion taking credit for discovering elements that have already been popular in Black culture for years?

Honestly I think that whoever was the original trendsetter for the trend or idea will always be known as the person who originated it, they just opened doors for others to duplicate it in their own way basically.  No matter how many people try to copy, steal or claim someone's work that isn't originally theirs, they will never be able to deliver it the same way or push out the brand the right way.   Everybody has a unique way about them that just can't be duplicated. It just shows how talented people are to open doors for other talents to show their work.

Speaking of that, Vogue magazine is now crediting Kim K for making big butts & curvy figures popular, and other magazines like Sports Illustrated are beginning to feature curvier models. What's your take on the Plus Size Movement?

I think that as long as you have a nice personality, passionate about the career and [are] marketable, then size honestly doesn't matter,  including if there's money involved you should be open to marketing at all angles. That way you have more income coming in.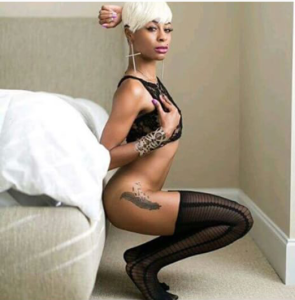 I see that your body build is petite. Would you ever be willing to gain or lose weight if it would help you book more gigs?

I have been trying to gain weight forever [laughs], but I have a fast metabolism so if there would be any way to gain weight in all the right places then sure [laughs].

Best beauty tip and skin regimen?

Honestly [laughs], I hate wearing makeup. I only really wear it if it's business related, but my tips on having smooth skin or a clear face would be to not sleep with your make up on because it absorbs in your [skin's] pores, which causes bumps. Wash your face frequently and afterwards, pour some rubbing alcohol on a cloth and rub your face with it to take out any leftover dirt.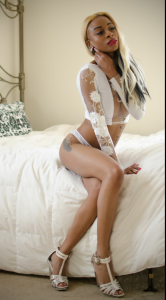 What can we expect to see from you in 2015?

Roles in a few Indy Films, commercials, new magazine features, launch of my new clothing Line and lots more!

What's your favorite quote to live by?

God never puts too much on someone's plate than they can't handle, so if you ever feel like giving up just know that's not Gods work. Keep Pushing no matter what!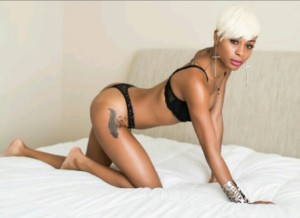 Connect with Nefertiti:
Facebook.com/Ask.Nefertiti or Facebook.com/SheilaNefertiti.Montas
IG: @Nefertiti2u
Email: Neffys411@gmail.com