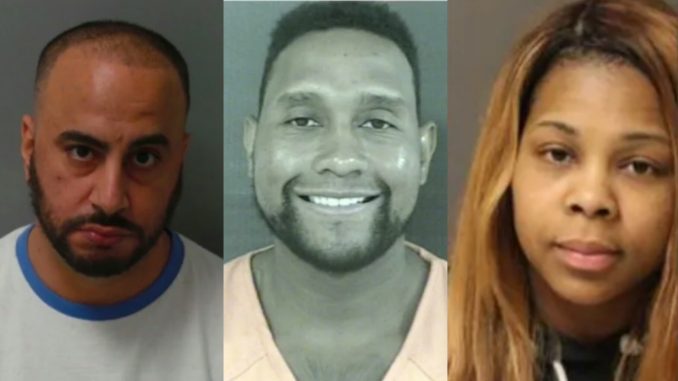 St. Louis Producer Waiel "Wally" Yaghna is the third person named in the murder for hire plot that resulted in the death of 18 year old Andre Montgomery. Montgomery was the nephew of OWN's Welcome To Sweetie Pie's star Tim Norman, who has also been charged in his murder.
Yaghna produced several tracks on rapper Nelly's 2002 album Nellyville, which went on to sell over 6 million copies. The 42 year old producer reportedly opened several businesses, and would later become an insurance agent.
In October 2014, nearly 2 years before Montgomery's murder, Yahgna helped Norman produce fraudulent documents to acquire a $450,000 life insurance policy on Montgomery. According to reports, Yaghna and Norman lied about Montgomery's income, net worth, employment, medical history and family background on insurance documents.
Yaghna secured insurance policies on Mongomery for Norman, including a $200,000 life insurance policy, a $200,000 accidental death rider if Montgomery died of anything outside of natural causes, and $50,000 if Montgomery died within the next 10 years; all of which named Norman as the beneficiary.
Days after Montgomery's death, Norman contacted Yaghna to cash in on the policies, but failed to receive any payments due to inability to "provide requested documentation", says reports.
Yaghna faces the same charges as Norman and Terrica Ellis, an exotic dancer from Memphis, TN also named in the murder plot. All three have been charged with conspiracy to commit wire and mail fraud. Norman has now been charged and indicted on addtional charges of conspiracy to commit murder and murder for hire.
If convicted Norman, who has previously served 12 years in Missouri Department of Corrections for "first-degree robbery and armed criminal action", faces life imprisonment or death, and a $250,000 fine. Norman is awaiting extradition to St. Louis for the federal charges.