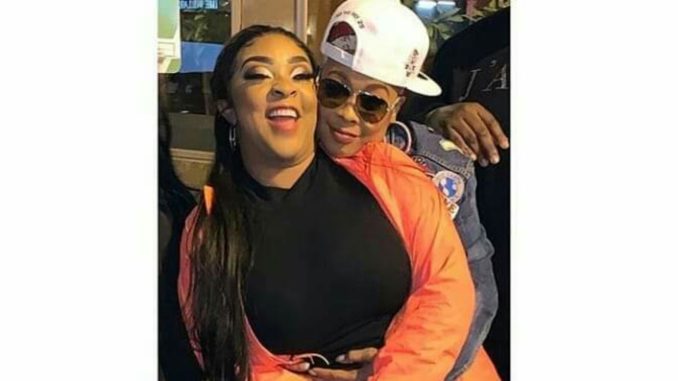 38 year old hairsylist, entreprenuer and Louisiana maven Jesseca Dupart aka BB Judy gifted her alleged fiancé, 45 year old rapper Da Brat a new Bentley as an early birthday present. Fans speculated the two were involved long before rumors of an engagement.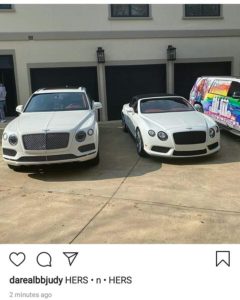 Dupart posted a rather large ring on her finger last month, then teased that it was a prop for her product advertisement.
Dupart has now openly admitted a relationship with Da Brat, whose real name is Shawntae Harris, saying they were never hiding it.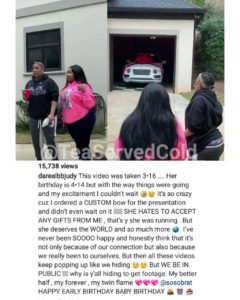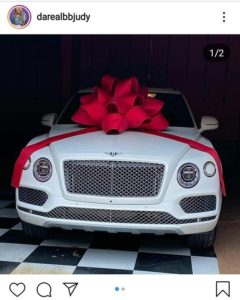 Da Brat appeared on reality show Growing Up Hip Hop Atlanta, documenting her financial and legal troubles. The rapper spent 3 years in prison for assaulting NFL Cheerleader Shayla Stevens in 2007 and was subsequently hit with a $6.4 million bill for the victim's injuries. In 2018, Da Brat filed for bankruptcy after owing $7.7 million in debt.