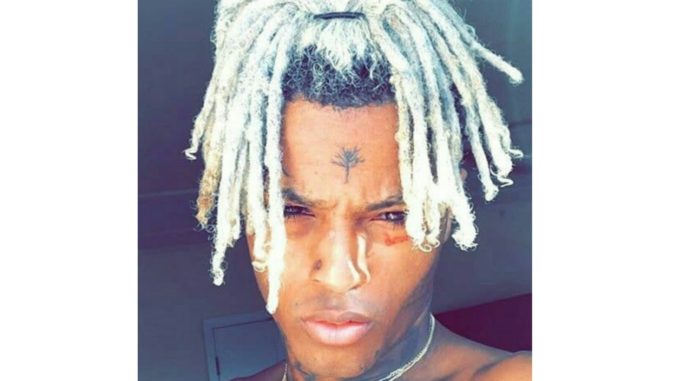 Rapper Xxxtentacion was shot to death this afternoon while leaving a motorcycle shop in Deerfield Beach, Florida.
Xxxtentacion posted 4 hours ago he was in Florida for a weekend charity event.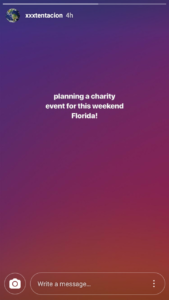 His career had only began in 2014, but Xxxtentacion stayed in the headlines due to controversies outside of his career. He was currently awaiting trial for a 2016 domestic violence case against his pregnant girlfriend, according to TMZ.
His introduction to domestic violence began at age 6 when XXX tried to stab a man who was "messing with" his mother. He would bounced back and forth between living with his mother, who had a hard time taking care of him, and his grandmother.
XXX was currently facing more than a dozen felony charges relating to the 2016 attack on his girlfriend, including witness tampering and false imprisonment.
In June 2017, XXX was attacked onstage during a concert. A brawl ensued, leading to someone sustaining a knife injury. It would be one of several attacks involving XXX during his concerts.
In October 2017, rapper Ski Mask The Slump god said he ended his friendship with XXX after XXX "designated Ski Mask to be sacrificed" and threatened Ski's family.
XXX was involved in other rap beefs, particularly with the Migos, but none were serious enough to end like this, said TMZ.
A video from a witness shows XXX slumped backwards in the front seat of his car after the shooting. Witnesses reported seeing 2 men wearing hoodies and the one wearing a red mask took XXX's life.
The hooded men reportedly stole a Louis Vuitton bag from XXX's car and pulled off in a "black Dodge Journey, with dark tint and black wheels". XXX, whose real name was Jahseh Onfroy was 20 years old.
Rapper Ski Mask reacted to his former friend's death on Instagram:
Kanye West also reacted to the death of XXX:
rest in peace ??? I never told you how much you inspired me when you were here thank you for existing pic.twitter.com/QU7DR3Ghbw

— KANYE WEST (@kanyewest) June 18, 2018
XXX, whose real name was Jahseh Onfroy was 20 years old.