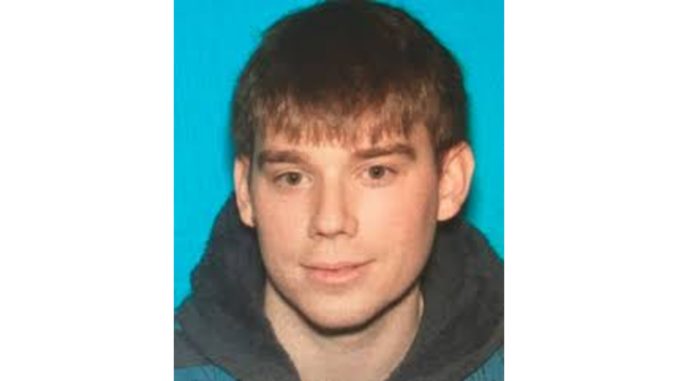 On July 7, 2017, Travis Reinking was arrested at the White House.
He told Secret Servicemen he was a "sovereign citizen" and had the "right to inspect the grounds", according to CNN. He was caught in a restricted area and requested a meeting with the president, Donald Trump.
He was arrested for trespassing.
On August 24, 2017, Travis pulled up beside a sergeant's squad car to complain about people tapping into his devices and standing outside his home barking like a dog. Travis told the Nashville sergeant he felt these people were baiting him into breaking the law.
After an FBI investigation, FBI's Nasville office removed Travis's weapons 2 weeks later, then released them to Travis's father… who returned them back to Travis.
That same year, Travis approached his father's employee yelling, while wearing a pink dress and carrying a rifle.
Around that same time, he dove into a public pool wearing a pink woman's housecoat and exposed his genitals to lifeguards, while shouting "I am a man".
He was not arrested.
In May 2016, Travis's own parents called the cops on him because Travis complained Taylor Swift was harassing him and tapping into his devices. He also threatened to hurt himself.
At 3:19 AM April 22, 2018, Travis arrived at the Waffle House in Antioch, TN. Wearing nothing but a green jacket, he opened fire.
He took 4 lives and injured 4 others. Travis was tackled by 29 year old hero James Shaw, Jr., who wrestled the weapon from Travis and tossed it over the counter. James suffered a gunshot wound while disarming Travis.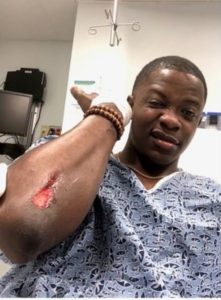 Travis fled and dropped his coat. He was last seen walking away from the restaurant with no clothes on.
He's still on the run.
As long as the NRA keeps pocketing politicians, the laws will not change. As long as the faces of these criminals match the faces behind the NRA, their rights to own weapons trump the rights of their victims.