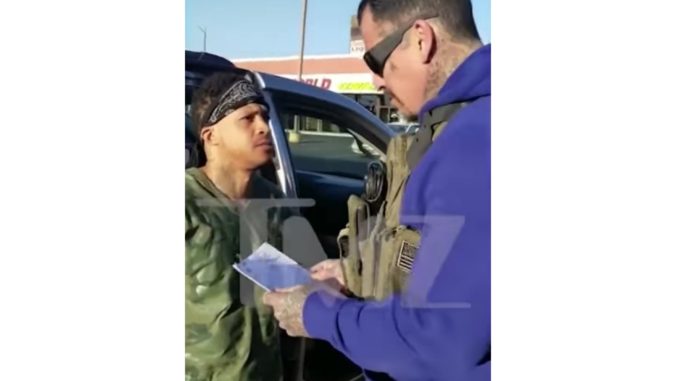 Former Disney star Orlando Brown was picked up by a group of racist bounty hunters after they forced themselves into a home belonging to Orlando's friend.
Friday morning around 6:30 AM, a man who reportedly goes by "Lucky the bounty hunter" and his team filmed themselves forcibly entering a man's home to arrest Orlando. Orlando was reportedly staying with his friend and was dragged out in his underwear and handcuffs.
According to TMZ, Orlando had a warrant for failure to appear in court for allegedly assaulting his ex-girlfriend.
The bounty hunters reportedly damaged the homeowner's door and shoulder from forcing themselves past him to get to Orlando. Once they had Orlando in custody, the team of bounty hunters began explaining to Orlando why he's being arrested.
When Orlando interrupted, one of the bounty hunters allegedly yelled "listen, you f*cking n*gger!"
Watch the video below: