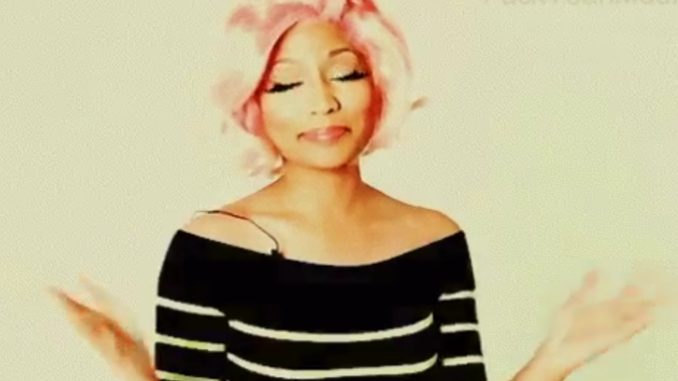 In a snippet of her new single, Nicki Minaj seems to take a shot at Cardi B and her past as a former stripper. In the 11 second snippet leaked online, Nicki reportedly raps:
"I ain't never played a hoe position/ I ain't never have to strip to get the pole position/

Hoes dissing/ Okay, these hoes is wishing/ You're in no position…"
Regardless of who or what Nicki may be referring to, she had to have known how that line would be taken.
PRESS PLAY BELOW:
Though the two femcees maintain that they've never had a beef, a feud hyped up by fans could've finally made the self-proclaimed Queen of Rap snap. Nicki was noticeably one of the few who didn't congratulate Cardi on her first album success or pregnancy.
The 25 year old received praises from The likes of Erykah Badu, Missy Elliot, Ellen Degeneres, and even Oprah Winfrey, along with a slew of other female entertainers.
Except Nicki.
The two both rapped on the Migos track "Motorsport", and though Nicki reportedly claimed she approved Cardi being on the track, the two didn't appear in any scenes together for the music video.
Nicki instead appeared beside Quavo, who she's worked with before, while Cardi appeared in scenes with all members of the Migos.
Nicki announced she plans to release "Chun-Li" and "Barbie Tingz" this Thursday 10AM PST and 1PM EST.
Do you think Nicki is taking shots at Cardi?