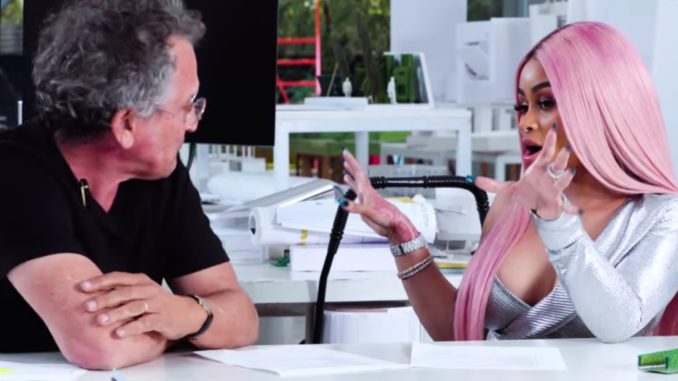 Architectural Digest, The Bible of architecture and design, has featured the homes of Tommy Hilfiger, Kris Jenner, even the White House, and now they're spotlighting one of the most iconic figures in pop culture:
Blac Chyna.
Chyna appeared on Architectural Digest to design her dream home, which comes complete with a "BLAC CHYNA" spelled out in her front yard landscape, a money room, helicopter pad, and….. a sex room.
The 29 year old model, mother and reality star enlisted the help of Michael Lehrer of Lehrer Architects to create this insane pad. As crazy as it sounds, Michael Lehrer shows he can make it happen, creating a model of Chyna's all glass home, including a 10-car garage. AD isn't The Bible of interior design and architecture for nothing.
Watch Chyna's episode of Architectural Digest below: