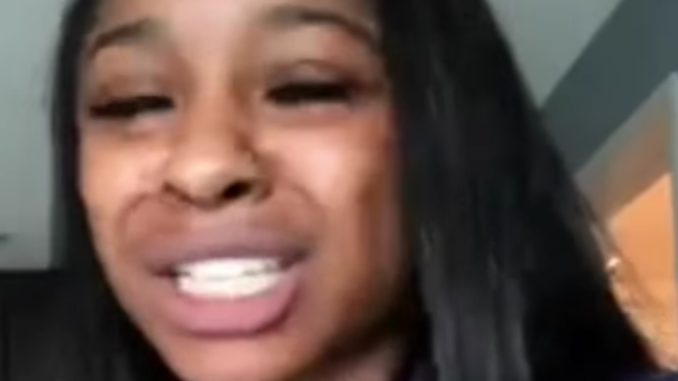 Reginae Carter's baby sister Reign Rushing is not even 3 weeks old yet, but has already gained a legion of haters.
Her big sis Regiane went on an emotional rant after trolls on Instagram attacked baby Reign Rushing's looks. The Shade Room blog reposted a picture of baby Reign held by her mom's best friend, singer Tameka "Tiny" Harris.
The comments under the blog's post poked fun at the tiny tot's developing looks, and were so vile, the blog reportedly deleted the entire post, but not before Reginae seen it.
She went on a 5 minute rant at those who trashed talked her newborn sibling, saying she's been subjected to public scrutiny since she was 4 or 5 years old, but she will not allow her little sister to endure the same pain.
Watch below: