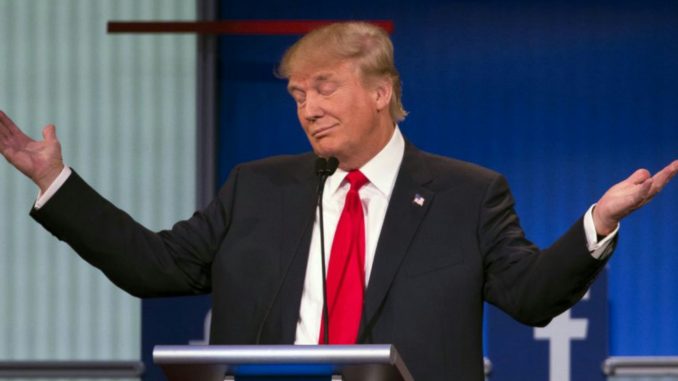 Political Tea: Donald Trump allegedly cheated one year into his marriage with Melania and paid the woman 10 years later to keep quiet about it.
According to the Washington State Journal, Donald Trump's lawyer paid $130,000 to a porn star named Stephanie "Stormy Daniels" Clifford to keep quiet about their "sexual encounter" prior to the presidential election.
Trump, whose been married to his wife Melania Trump since 2005, met Stephanie in July 2006 at a celebrity golf tournament on the shore of Lake Tahoe.
In October 2016, her lawyer reportedly negotiated a deal with President Trump's lawyer Michael Cohen to keep Stephanie quiet about the alleged affair, but when Trump dragged his feet about paying, Stephanie allegedly  threatened to end her vow of silence.
"The payment was made to Ms. Clifford through her lawyer in the matter, Keith Davidson, with funds sent to Mr. Davidson's client-trust account at City National Bank in Los Angeles, accordingto the people", reports WSJ.