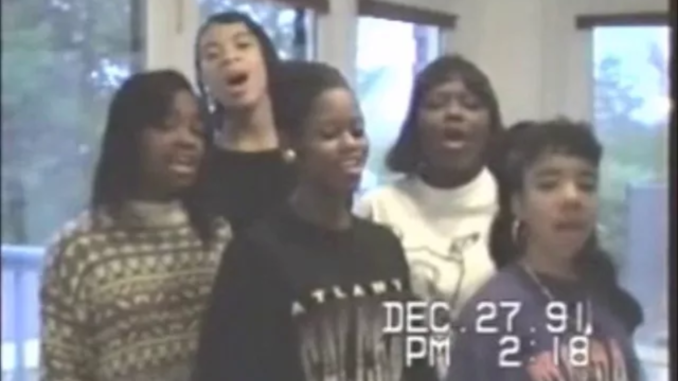 Watch a rare video of a teenage Xscape performing with their fifth member Tamera Coggins.
Though Tamera and current Xscape member Kandi Burruss are still friends, Latocha Scott explained on Xscape's Bravo reality show Xscape: Still Kickin' It that Tamera parted ways with the group because she and their former manager weren't getting along.
The manager reportedly gave the group an ultimatum: get rid of Tamera or find a new manager.
"We didn't have [Tamera's] back", said Scott, explaining that they chose to keep the manager over Tamera.
Watch the video of Tamera performing with Xscape below:
Watch another video of Tamera performing with Xscape live on Teen Summit: