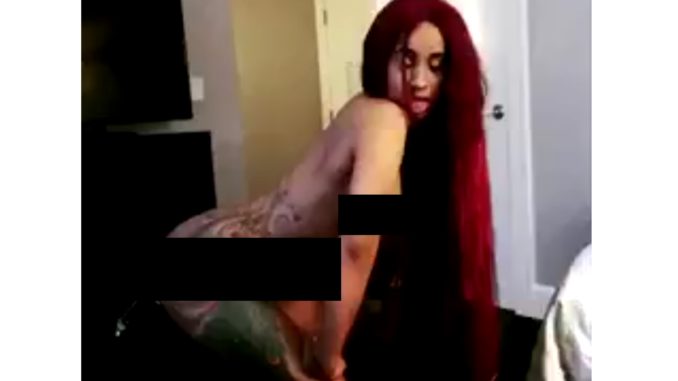 "I told him the other day, man we should sell that p*rn…"
What's a star without a scandal? A preview of an explicit tape featuring Cardi B has leaked. According to reports, the person in possession of the video plans to release the full version soon.
The preview shows Cardi B, who may have been under the influence, dancing naked for the camera. She even bends over and spreads "herself" wide open.
Fans are reportedly outraged at the news of the video, as Cardi has been riding a career high this holiday season. The 25 year old rapper has already broken records with her #1 hit record "Bodak Yellow", and her features on tracks that have quickly risen to the top of the charts.
The leak seems very calculated as Cardi is experiencing both professional and personal highs, from being engaged to Migos' Offset to landing an endorsement deal with Steve Madden. The tape could've been leaked when Cardi was on Love & Hip Hop. Or while she was just popular on Instagram. The decision to release the tape now was definitely calculated.
Cardi has yet to officially respond to the leaking of the tape, but her fans have her back. She retweeted a fan's post about those wanting to see her fail:
Cardi B is like Bitcoin… everyone predicts her fall but she out here defying odds

— God (@PharaohMalachi) December 23, 2017
Those in support of her say, because Cardi was an exotic dancer, a tape of Cardi dancing naked is no different from any other video of Cardi that has hit the net from the rapper's pre-fame days.
For those interested in seeing the new tape, CLICK HERE.