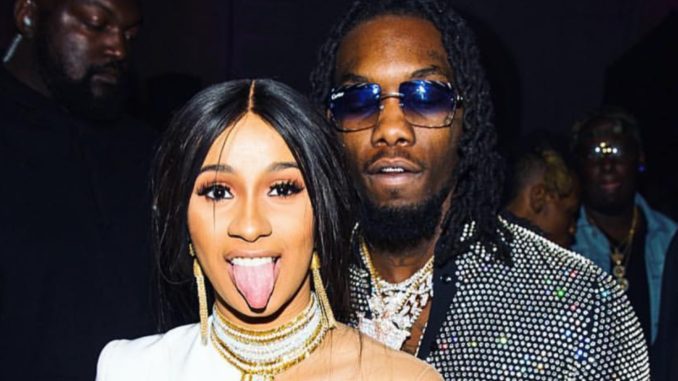 Offset's iCloud has been hacked and the hacker has threatened to release videos of Offset with other women, including his fiancé Cardi B, whose own "sextape preview" was leaked a day prior.
Cardi B claims one Offset's ex-girlfriends is behind the hack: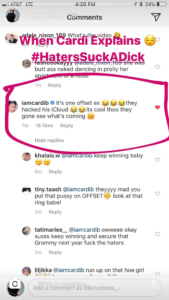 Just a day after Cardi's video was released, a new video of Offset with another woman naked at a hotel was released. The video, which was shot by Offset himself, was recorded in September, just one month before he proposed to Cardi in October at Power 99's Powerhouse concert in Philadelphia.
The video shows Offset recording a naked woman in his hotel room as she walks to the bathroom and plays with her buttocks. The woman appears to be saying "my ass is fat" as Offset replies "no shots".
Interestingly enough, Offset's fiancé Cardi has had butt augmentation and has been very open about her experience with the cosmetic procedure.
Though Offset doesn't show his face, he's wearing the same outfit that he wore during a concert in September.
Watch below:
He posted a picture of him wearing that same outfit earlier that day, and Cardi B left heart-eye emojis in the comments of the picture: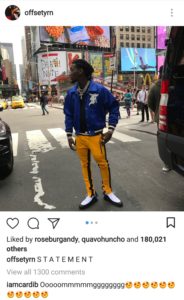 Just 3 days prior, he posted a pic of him and Cardi hugged up, so the two were definitely still together when Offset filmed himself in the hotel room with another woman:
The two broke up a month later in October, but got back together less than 24 hours after breaking up. Cardi didn't reveal the real reason why they broke up, but the baggage that Offset is bringing into their relationship is definitely taking its toll on Cardi.
According to blogger Fameolous, who spoke to Cardi directly, Offset's ex is reportedly leaving Cardi harassing messages everyday and plans to release more of Offset's explicit videos. Cardi responded by reportedly getting closer to her ex, Tommy, who she dated while he was incarcerated on Love & Hip Hop. Fameolous reports Cardi recently followed him after his release from prison and posted a message on her Instagram story, saying "I still think about you".
Offset has yet to publicly respond to the news of the leak or his new competition for Cardi's heart.