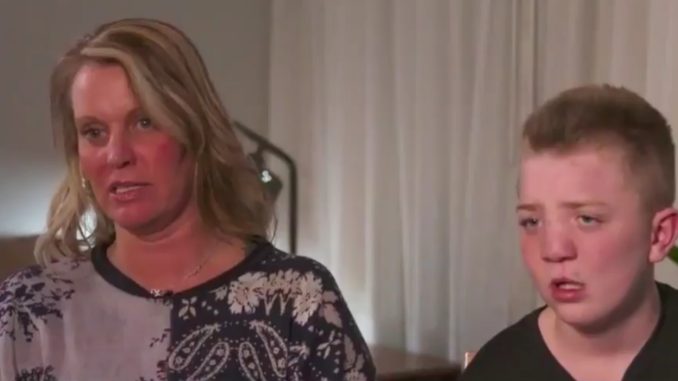 Kimberly Jones sat down with Good Morning America to answer for her reportedly racist Facebook posts.
Kimberly sat alongside her son Keaton Jones, who quickly won and lost hearts across the country after his mother posted a video of Keaton under the same account she allegedly ridiculed Black Lives Matter protesters and posed holding confederate flags.
READ: Keaton Jones's FIRST Interview After Going Viral, Says Bullying HASN'T Stopped
Kimberly says the world can hate her, but she still asks that parents talk to their kids about bullying to end this "epidemic".
Watch below:
Backlash over viral bullying video of Keaton Jones as mother's alleged online posts with the Confederate Flag spark new questions: https://t.co/MHgc3aJZjl pic.twitter.com/5RWnXqpkJP

— Good Morning America (@GMA) December 12, 2017