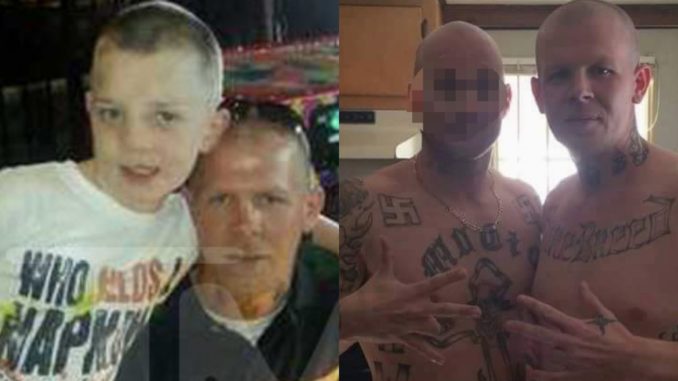 Keaton Jones's father Shawn White has been discovered, and according to reports, he's a skinhead White supremacist who's currently serving time for an assault conviction.
The father of the viral preteen last posted a picture with his son Keaton in 2015. Among pictures of Keaton, Shawn's other pictures show him posing alongside other skinheads, with "WHITE PRIDE" and "PURE BREED" tattooed on his chest and abdomen.
Shawn proudly claims to be Aryan, a racial ethnic term originally decribing Indo-Iranian or European and Western Asian ethnic group, up until the late 1800s – early 1900s, where the term was adopted by Nazi Germany to describe a superior European race.
TMZ obtained pictures of Shawn where he proudly boasts about White pride. See on next page.