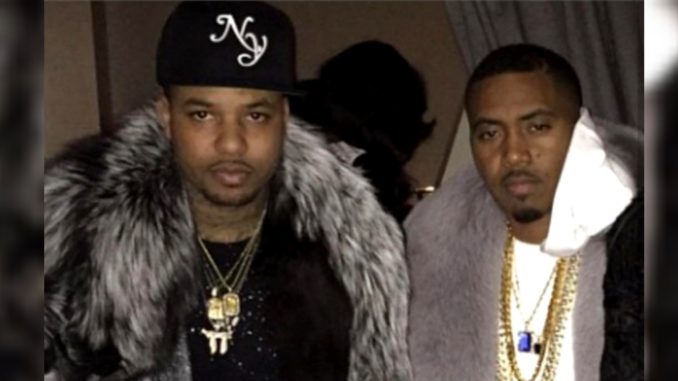 2 years after rapper Chinx was killed in a drive-by shooting in Queens, NY, police have arrested suspects 32-year-old Quincy Homere and 26-year-old Jamar Hill of Long Island, NY with the rapper's murder.
Prosecutors believe the 2 suspects followed Chinx and his passenger Antar Alziad from a Brooklyn nightclub after Chinx's performance.
As bullets struck Chinx's Porsche, both he and Alziad were hit multiple times. Alziad told reporters he and Chinx were ambushed by the shooters on Queens street. As bullets flew, one hit Alziad in his lung. Alziad said Chinx jumped on top of him, shielding Alziad from morr shots. Alziad survived.
Suspects Homere and Hill were each hit with multiple charges including second-degree murder, second-degree attempted murder, 2 counts of second-degree criminal possession of a weapon, and first-degree assault, says reports. Chinx, whose real name was Lionel Pickens, was 31 years old when he died. If convicted Homere and Hill face 25 years to life.
Chinx started rapping as a kid alongside his high school Rayquan "Stack Bundles" Elliot. The 2 formed a rap group called Riot Squad along with 2 other rappers, but would later be affiliated with French Montana's Coke Boys.
The 2 were making waves in the music game until June 11, 2007, Elliot was shot and killed outside his Queens apartment at 5 a.m. He was 24 years old. Police believe the murders of Chinx and Elliot may be connected.