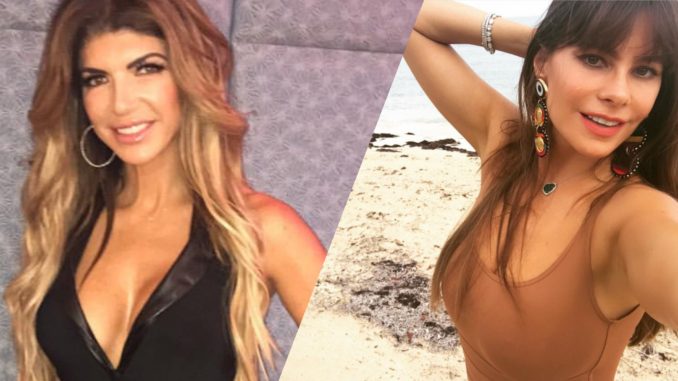 During Monday's "Getting Real With The Housewives" panel, RHONJ star Teresa Giudice discussed a not-so-pleasant experience with Modern Family actress Sofía Vergara.
Teresa says during an event, she was asked by a Bravo publicist to take a picture with Sofía, who didn't care to be seen with the reality star.
"Sofía Vergara, ugh – I can't stand her, sorry", said Teresa.

"I hate to say that. I hate to say that, because I'm Italian, she's Colombian. She has an accent, she has more of an accent than me! You would think she would be nice. You know, like she's an immigrant. No, I'm just saying! She should be nice!", Teresa says as the crowd reacts.
After demonstrating how Sofía tried to upstage her in the picture, Teresa continues, "I wanted to say 'bitch, I don't wanna take a picture with you!'"
Watch below: