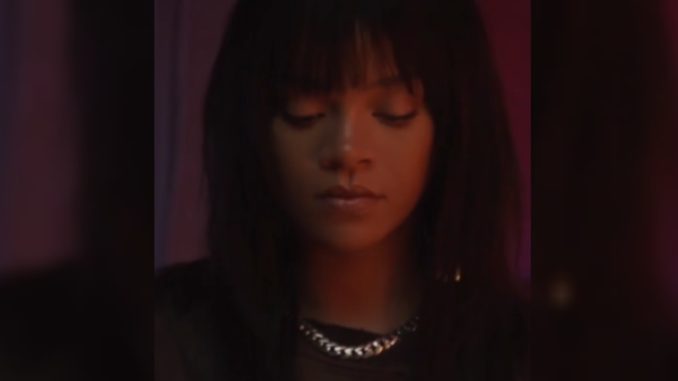 Pharrell Williams's N.E.R.D. released the visual to their new single "Lemon" featuring the bad gyal herself.
Rihanna drops a few bars while rapping along to the dance track. The music video shows Rihanna sitting behind a dancer, who lets Riri shave off her tresses before she dances to Rihanna's verse.
Fans believe Rihanna sat behind the dancer to block her pregnant belly during her scene. The 29 year old Bajan songstress hasn't helped pregnancy rumors, rocking loose fitting clothing in public and covering her belly with purses and high-waisted bottoms.
She and her alleged billionaire baby daddy, Hassan Jameel reportedly celebrated Halloween together in Cambridge, Massachusetts with Rih rocking a loose-fitting Kylo Ren from Star Wars costume and Hassan dressed as a penguin.
Watch her new music video below: