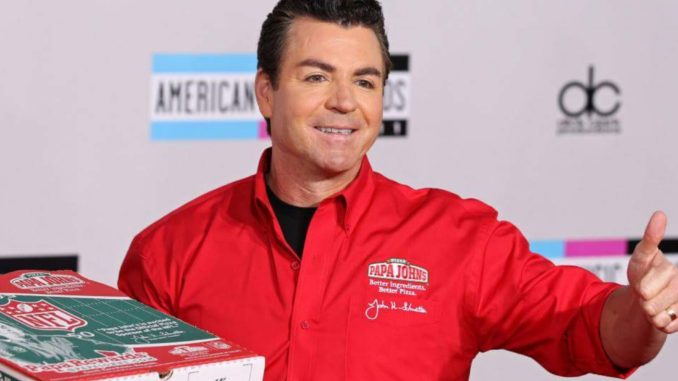 Customers are tearing Papa John's Instagram comment section to shreds.
#WorldSeriesGame7 Papa John's is brilliant‼️They just gained millions of dollars in free advertising on social media after dropping the NFL?

— CindyForTrump (@immigrant_legal) November 2, 2017
Trump supporter and Papa John's owner John Schnatter blames low pizza sales on NFL protests, as Papa John's is the NFL's official pizza sponsor.
The company lost a reported $70 million 24 hours. During a conference call, "Papa" John Schnatter blamed NFL owners for bad leadership for allowing the protests to go on, adding they should've nipped it in the bud when Colin Kaepernick first started kneeling during the National Anthem in protest of police brutality and racial in equality last year, Schnatter said, reportedly. The protests led to less ratings, which led to lower sales, believes Schnatter.
1000s of MAGAs frantically choking down Papa John's to own the libs, desperately trying to convince themselves it doesn't taste like shit

— Revolver Volcelot (@costaggini) November 1, 2017
No surprise .@PapaJohns John Schnatter blames black NFL players for vomit inducing pizza. He's a Trump-lover w/a plantation owner mentality.

— Bill Madden (@activist360) November 2, 2017
Idea that Papa John's revenue/earnings fell because of anthem protests is ridiculous. Steady decline long before peak protest day (9/24) pic.twitter.com/ioO6mwB0mb

— Bill Barnwell (@billbarnwell) November 1, 2017
In 2012, Schnatter came under fire for blaming Obamacare for why Papa John's couldn't provide health insurance to their full time employees. Schnatter said the healthcare act would cost too much to insure all of its uninsured full time employees and he'd have to charge customers an extra fee for the insurance.
The fee to be charged to customers to insure all of Papa John's uninsured full time employees: "an extra 14 cents on large pizza", said Schnatter.
Better ingredients, racist CEO, Papa John's.

— Touré (@Toure) November 2, 2017