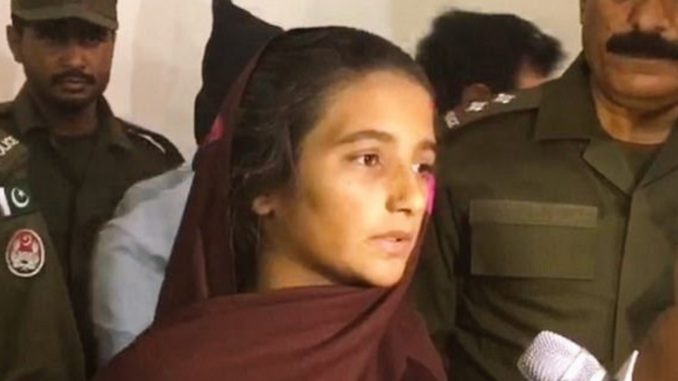 Asiya Bibi, the woman who poisoned the man she was forced to marry and his 17 family members, has been charged for their murders.
Bibi initially tried to kill her husband with poisoned milk, but he didn't drink it. The poisoned milk somehow ended up in a big batch of lassi, a popular yogurt drink in Southeast Asia. The drink was consumed by the husband and his 17 relatives, including a child, allegedly.
The Pakistani woman was forced into the arranged marriage in September and her crime has garnered her a lot of sympathy online, especially from women's rights activists.
Bibi was charged with murder.
Bibi was reportedly in love with another man. She initially fled her husband's home and ran back to her parents, only to be sent back to her husband before she poisoned him and his family in her last desperate attempt to rid her life of him.
She, her alleged lover, and his aunt, have also been arrested and charged under anti-terror laws, said reports.