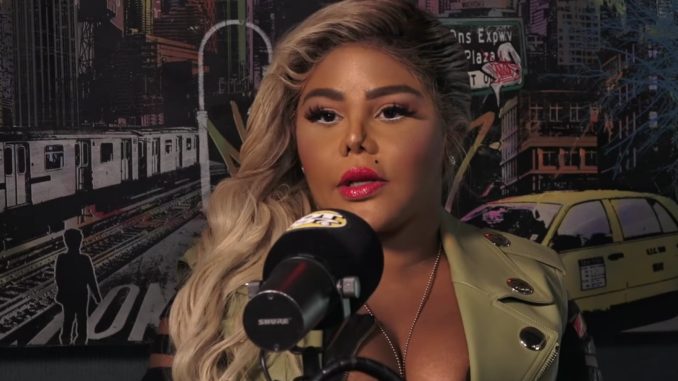 Lil Kim confirmed the story that the late, great rapper Notorious B.I.G. pulled a gun on her in the studio during an argument.
The story was brought to light by super-producer and rapper Jermaine Dupri recently during his interview on N.O.R.E.'s Drink Champs. According to Jermaine, Lil Kim was set to do a song with Usher and Jermaine accompanied Usher to the studio. Lil Kim says Biggie popped up uninvited to their studio session because he thought Kim had eyes for Usher.
Who wouldn't back then?!
Kim and Biggie started arguing over Biggie messing with Kim's friend, who she says was like a "sister" to her. The friend asked Biggie for $400, to which Big replied "what you gonna do for this $400?" In Biggie's defense, Kim says he did that to show Kim the girl wasn't a true friend.
Kim didn't see it that way and the argument escalated to the point where Biggie pulled a gun on Lil Kim in front of Usher and Jermaine Dupri.
When asked about Jermaine revealing that story, Kim says this isn't the first time Jermaine brought it up, and discusses her past with abusive men. While talking to HOT 97's radio hosts, Kim says every time she'd link up with Big, it was either "a lovers' quarrel or a lovers' nest"; it was either really good or really bad, which Kim blames partly on Big being a Gemini and on the fact that back then, those types of men were the ones she always attracted. The hosts also touched on another late rapper, Big Pun and his abusive relationship with his widow, while Kim discussed her past with domestic violence, new music with Remy Ma and her love for Cardi B.
Watch below: