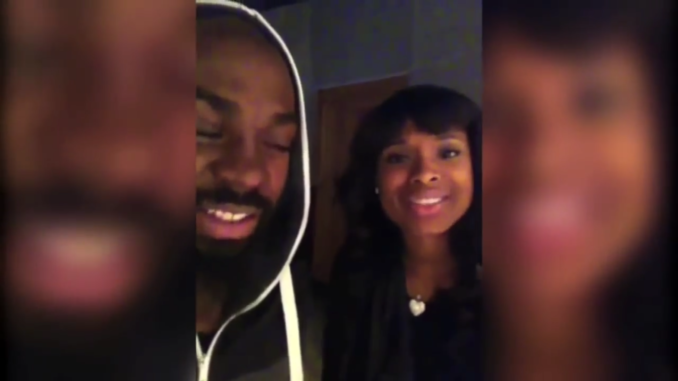 The man David Otunga allegedly believes his ex-fiancé was creeping with is producer and former gospel singer Mali Music.
The 29 year old artist, whose real name is Kortney Jamaal Pollard, has known Jennifer for years, even working on Jennifer's 2014 album "Jhud" with her. Jennifer reportedly sung Mali's praises, referring to him as her "dream artist". The two have reportedly been dating each other for a few months, the same length of period Jennifer and David's relationship has been going downhill.
As I reported yesterday, David and Jennifer still lived together during their rough patch, but were sleeping in different bedrooms until David was removed from the house per Jennifer's restraining order.
Watch a throwback video of Mali and Jennifer singing an impromptu duet in front of friends. Think they have any chemistry?
Watch below: