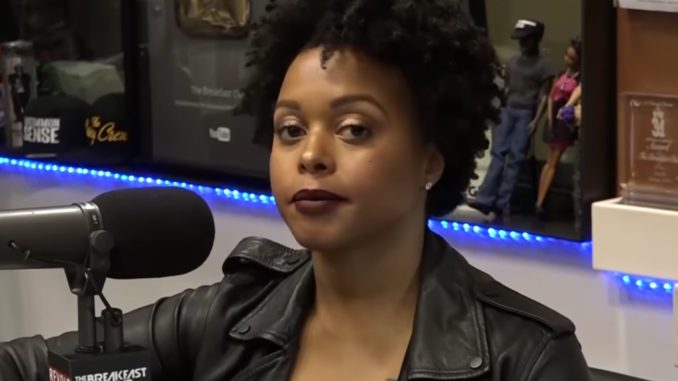 "I'm tired of celebrities tweeting me when they have my number" – Chrisette Michele.
Chrisette says she questioned if she would ever sing again after the backlash of singing at Trump's inauguration.
Chrisette says Trump becoming President was stressful, as was choosing to perform for him when she didn't support him.
She also denied the rumor she performed for Trump because was hurting for money and responded to The Roots drummer Questlove saying he would give her money to not perform. Chrisette says if Quest thought she was broke, he could've called her and asked "yo, sis, are you good?", instead of tweeting.
Chrisette says though she intended to bring about a healing through performing at the inauguration, she regrets the whole thing.
The backlash behind it led to the star reportedly being dropped by her record label, a stress-induced miscarriage and suicidal thoughts.
Though Capitol Records didn't explicitly say they released Chrisette and her independent label Rich Hipster from their distribution deal because of Trump, Chrisette says "some things are kinda obvious".
Chrisette also said she looked at the social media feeds of some of her bullies to "see what their life was like" to understand why they left terrible comments on her social media pages.
She wouldn't be the first celeb to lurk on a troll's page.
Towards the end of the interview, Charlemagne repeatedly questioned if Chrisette lied about suffering a miscarriage, to which Chrisette replied "if you wanna f*ck with me after this, do. If you don't wanna f*ck with me after this, don't. But when a woman goes through a miscarriage, she has that experience, you cannot tell her how to deal with it".
Watch her interview below: