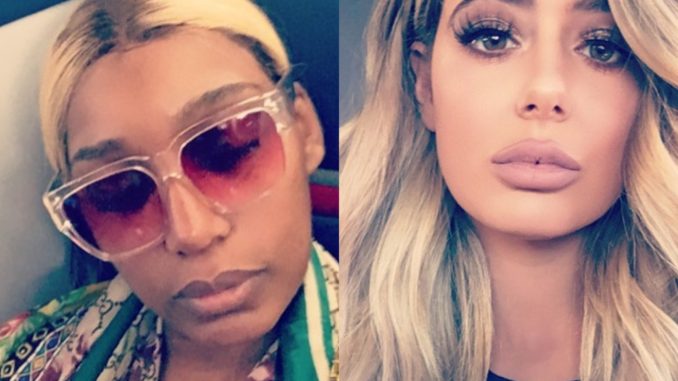 "Attention, everybody: Nene has left the building. I usher in…. Naenae!" 
Nene Leakes has had it with Kim Zolciak and her "Kylie Jenner wannabe" daughter, Brielle. The 49 year old Real Housewives of Atlanta star took to Instagram to check Brielle after she popped up at Nene's new home uninvited, presumably with her mother, and posted videos of roaches inside Nene's home on Snapchat.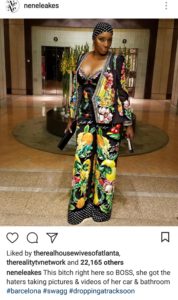 Nene checked Brielle, saying since Brielle wants to be grown, she will be read like she's grown. Nene also says if there were any roaches in her home, they fell out of Brielle's "funky p*ssy":
The ladies of RHOA are still currently filming and just returned from a turbulent trip to Barcelona. I wonder if this Instagram beef will make the air.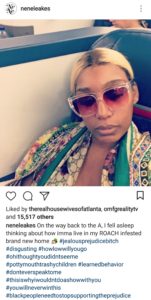 This new season of RHOA should be full of the drama we've all been waiting for.