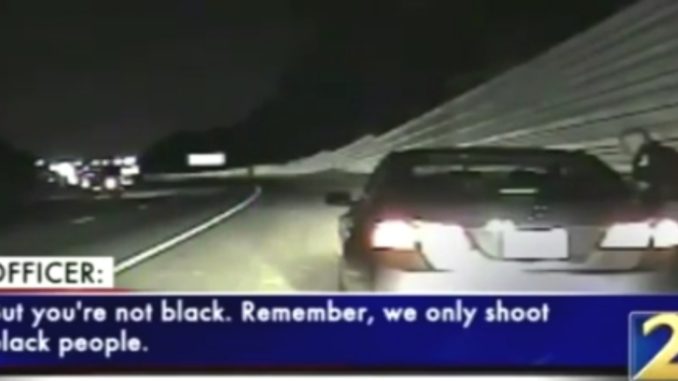 During a 2016 DUI stop, Lt. Greg Abbott, a 25 year veteran, told a frightened passenger "we only shoot Black people and you're not Black".
The woman told police she was afraid to put her hands down to get her cell phone because she's seen videos of cops shooting unarmed Black people. Lt. Abbott replied "you're not Black, so you can get your phone". Cobb County police Chief Mike Register announced that an internal investigation was launched and he planned to fire Abbott, who'd been placed on administrative (paid) leave.
Abbott's attorney, Lance Lorusso says,
"[Abbott] was attempting to de-escalate a situation involving an uncooperative passenger. In context, his comments were clearly aimed at attempting to gain compliance by using the passenger's own statements and reasoning."
Chief Register says that's no excuse:
"No matter what context it was said, it shouldn't have been said. This badge should mean that there is justice and fairness for all and that is certainly what we strive to do here in Cobb County", said Chief Register.

"I have known Lt. (Greg) Abbott for years and perceived him as honorable, but he's made a mistake. I don't know what is in his heart, but I know what came out of his mouth. We recommend that he be terminated and we are moving forward on that", Chief Register said at Thursday's press conference.
During the press conference, Abbott sent an email announcing his retirement.
Watch the video on the next page.