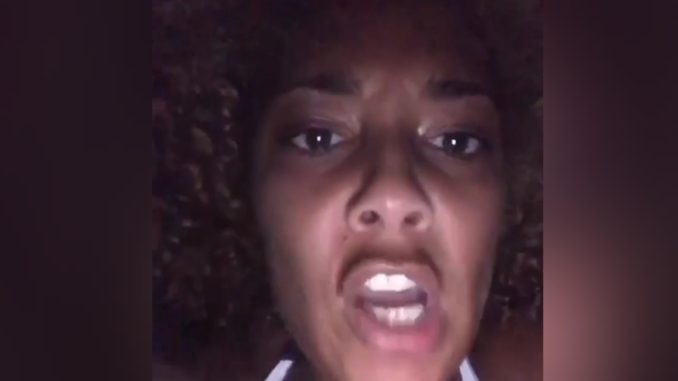 Insecure actress Amanda Seales went off on Black folks supporting Floyd Mayweather because he's a Trump supporter. She says you can Google pics of Floyd Mayweather at Donald Trump's inauguration…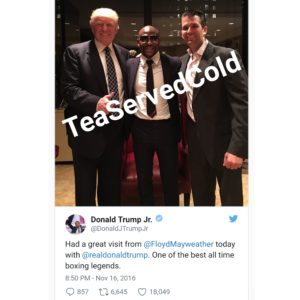 So, I did and came across quotes from a TMZ Sports interview Mayweather did, quoted in Complex Magazine:
"I like everybody," Mayweather said. "I don't have nothing against nobody. He's [never] been mean to me. Donald Trump came out to support me for the Manny Pacquiao fight, and I was appreciative for that.

A lot of times what we do is we judge people that we really don't know. We judge people that we really don't know. So I'm not here to say nothing negative about nobody.

Barack Obama was a good president, and hopefully, Donald Trump is a good president."
Floyd says Trump has always been nice to him and supported him, but tweets from Donald during one of Floyd's fights say otherwise: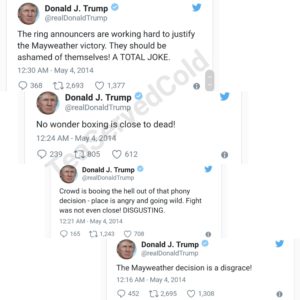 Mayweather wasn't asked about that on Thursday, but while speaking with TMZ Sports, he was asked what he'll miss most about President Obama.

He called Obama "a very positive person" before explaining what he talked about with President-elect Trump during their meeting in November. "All Donald Trump talked about was helping America become great again," he said. "That's what he talked about."

And at the end of his TMZ Sportsinterview, Mayweather revealed that, despite whatever backlash he will likely receive as a result of it, he is planning to attend Trump's presidential inauguration in Washington D.C. next week.

"Am I going to D.C.? Yeah, y'all [will] see me in D.C!" he said excitedly. "Y'all [will] see me in D.C. looking good. I got my tux and everything ready. All black affair. Bow-tie or regular tie."
Trump also expressed interest into attending Mayweather's fight against Conor McGregor, but didn't want to ruin the "party atmosphere" with his presence, said Dana White, President of the UFC.