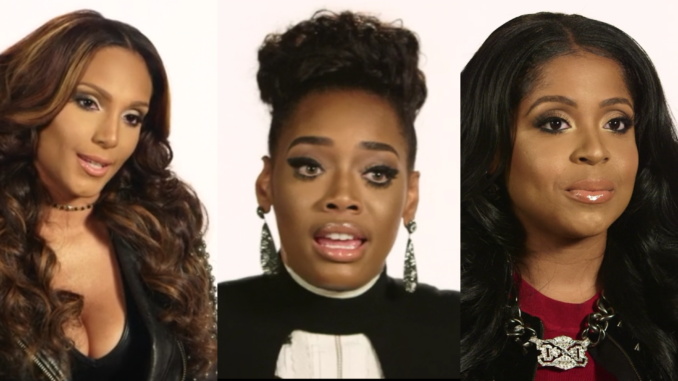 The Real Baby Mamas of Love & Hip Hop New York; Yandy, Samantha, and Erika explained their relationships with Mendeecees… and I'm even more confused than ever before.
The only thing their stories have in common was that Mendeecees cheated. Mendeecees met Samantha Wallace in 2002 and cheated on her with multiple women, including Erika. 3 years after meeting Sam, they had their son, "Little Mendeecees" Harris, Jr.
Erika met Mendeecees in 2003, one year after he met Samantha. After Samantha ended their relationship in 2006, Mendeecees moved in with Erika. It was during this time that Mendeecees met Yandy. At the time, Yandy had a boyfriend, and Erika claims Yandy was messing with 2 men who both were in relationships. One of the men Yandy was dating had just welcomed a child with his girlfriend, says Erika.
In 2008, Yandy left her boyfriend for Mendeecees. In 2012, Mendeecees ended his relationship with Erika and confided in Samantha that he was leaving Erika because she was "boring". Instead, he chose to focus his interests on Yandy, and told Samantha that Yandy was his meal ticket for getting into the music industry. Mendeecees told Samantha that Yandy also helped him get onto the LHHNY cast, and in January 2013, Mendeecees made his debut on the show.
Besides Mendeecees' cheating, the only thing that is clear from this story is that Yandy is still the only woman dumb enough to believe Mendeecees' lies. She still believes that Erika was Mendeecees' "live-in babysitter", instead of his girlfriend whom he lived with, when she started dating Mendeecees behind Erika's back. Yandy also says Erika's son Aasim was conceived when Yandy and Mendeecees were on a break, saying the child was conceived one night when Erika and Mendeecees were "babysitting".
Ok, Yan.
Watch the 2 part 14 minute story below:
In a sneak peek of next week's episode, the 3 women and their mothers discuss trying to end their beefs. The conversation turns ugly after Yandy's friend Kimbella refers to Mendeeces as a lying, cheating "bastard":
The relationship amongst the three women hasn't improved, as Yandy claimed Erika and Samantha crafted a false story about Yandy cheating on Mendeecees while he's imprisoned. Erika allegedly came up with the story and told Samantha, who recorded their conversations. The recordings were leaked to the blogs.
If you haven't heard them, see them on the NEXT PAGE.