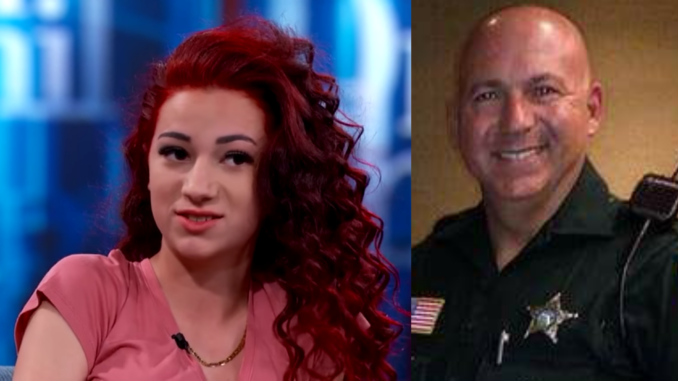 Danielle Bregoli is back!
The 13 year old made headlines after appearing on Dr. Phil's show as an out of control teen back in 2016. Her southern accent and slick tongue were made for TV as Danielle's catchphrases "catch me outside, how bout that!" and "the hoes are laughing" not only became social media hashtags, but were also turned into songs.
SEE: [VIDEO] "Catch Me Outside, How 'Bout That!" Troubled Teen From Dr. Phil Gets Caught Outside & BEAT UP, Both Girls RESPOND To Fight Video!!
Danielle went from an average teen from Boyton Beach to having over 4 million Instagram followers, doing advertising promotions for businesses, and starring in rap videos. A few months later, Danielle has returned to Dr. Phil, and she and her mother tell Dr. Phil Danielle made him famous, and to give an update on her changed behavior after visiting a program for troubled teens:
SEE: "Catch Me Outside!" Dr. Phil Star Danielle Bregoli & Mom FIGHT Racist Passenger On Spirit Airlines Flight
Barbara Ann to Dr. Phil: "has there ever been a show that had the highest ratings like my daughter did?" Barbara Ann agrees that her daughter made the Dr. Phil show and that Turn-About Ranch, the program Danielle attended for troubled teens, didn't change Danielle's behavior:
Barbara says Danielle's behavior hasn't changed, adding Danielle "the minute we left the ranch, she started to test me". Barbara also admitted that the 13 year old is not in school:
Danielle to Dr. Phil: "come suck my dick":
Danielle's father, Ira Peskowitz, who has been noticeably absent during her notoriety, has spoken out, saying he's "appalled" by Danielle's behavior.
See more on the NEXT PAGE.