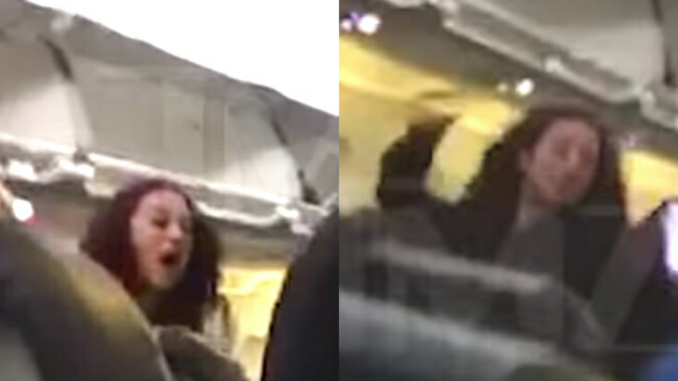 13 year old Dr. Phil star, Danielle Bregoli aka Ms. "catch me outside, how bout that?" and her mom Barbara Ann got into a fight with another passenger aboard a Spirit Airlines flight at LAX Monday night.
The other passenger started the fight by pushing Danielle's mom and that's why in this first clip, we hear Danielle yelling "don't put your hands on people!" In the video below, you'll see mom Barbara Ann push the woman by the throat and Danielle swings on her:
According to TMZ,
Danielle Bregoli and her mom were boarding a Spirit Airlines flight out of LAX last night … when Mom got into a dispute with a female passenger. We're told Danielle's mother was struggling to put her carry-on bag in the overhead, because she's wearing a walking cast for an injured foot … and the wait wasn't sitting well with the third party.
After the fight, the woman calls Danielle a "wigger", aka "White n*gger", a derogatory term used for White people who "want to be Black":
Danielle Bregoli explained the fight between her, her mom Barbara Ann and the impatient female passenger aboard a Spirit Airlines flight in a video posted to Instagram:
The police escorted all three off the plane, but no arrests were made as no one wanted to press charges. All three women were banned from flying Spirit airlines for life, says TMZ.