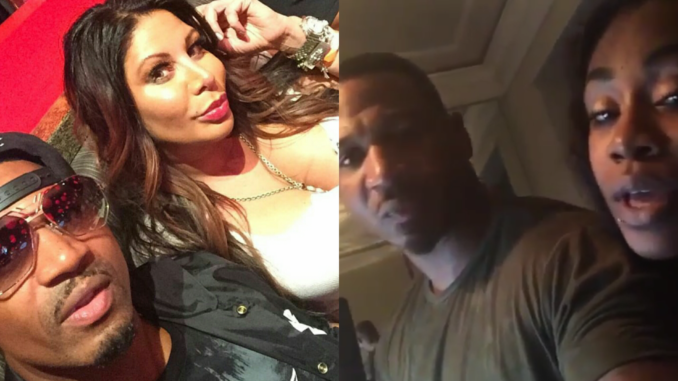 As if openly dating the widow of an old friend while welcoming a baby with your ex isn't bad enough, Stevie J ended New Year's weekend by stirring up drama between his new sidechicks.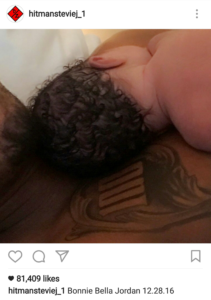 The 45 year old reality star, producer, and all around "good guy" welcomed his 6th child, Bonnie Bella Jordan with his ex-wife fiancé life-partner reality TV co-star, Joseline Hernandez. Despite all the drama during her pregnancy, including child molestation allegations, court dates, and a 9 months pregnant Joseline punching Stevie J in the face, the two were able to come together just in time to welcome their newborn daughter on December 28, 2016.
The two being cordial with each other not only confused fans, but also the new ladies of Stevie's harem. Joseline posted an Instagram live video while eating at a restaurant with Stevie J just 2 days after giving birth. Joseline also posted a picture of herself wearing Stevie's ring and bracelet; jewelry that he got as a Christmas gift from another woman: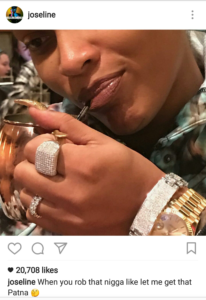 This other woman goes by the name of Liz Gaspari, and much like Stevie's most recent exes, she's also gone into business with him. Liz is the Founder of Athletic Elite 10 Sports, a sports supplement company that sells protein supplements for professional athletes. Stevie J helped promote her brand and has a product named after his "Danger Zone" facility, a facility owned by one of Stevie's exes.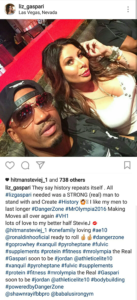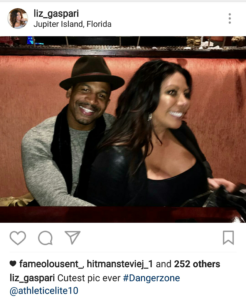 Liz refers to Stevie J as her "other half" and her "better half", adding he's the "real man" she's always needed. He's even in her 16 year old son's life, and bough expensive Christmas gifts for her son.
Enter Stevie's other "other half", singer Candice Boyd. As with most of Stevie's relationship, the two started out working together:
Candice is signed to Epic records, the same label Stevie is developing artists and producing music for. Candice posted a snippet of her singing her new song "Damn Good Time", where she threatens to beat up a woman throwing shade at her on social media in the lyrics. When fans mentioned the birth of Stevie's newborn with Joseline in Candice's comments, Candice's brother Arrion James jumped in, confirming Candice and Stevie were together:
Stevie has yet to respond to any of the drama he's caused, but he mentioned reenacting the pregnancy drama for Joseline's VH1 delivery special. Love & Hip Hop Atlanta is also currently filming. Hopefully for us, one of his ladies will make a guest appearance.