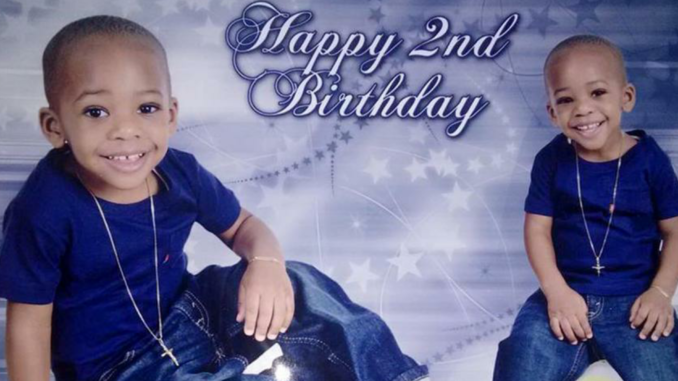 Chicago Tribune's Dahleen Glanton wrote a powerful column in response to the death of Lavontay White, Jr., a 2 year old boy from Chicago who became the city's youngest gunshot victim. His murder was captured in a Facebook live video posted by his uncle's girlfriend. The three of them were sitting in a car Tuesday, singing to music when a man approached the car and sprayed it with bullets.
At 2 years old, Lavontay is the youngest shooting victim in the last 3 years and the third child in 24 hours to die from gunshot wounds in Chicago.
The uncle, who was 26 years old, was shot in the head and pronounced dead. His girlfriend, who is 20 years old and pregnant, was shot in her stomach, but managed to flee from the vehicle.
2 year old Lavontay, who sat in the backseat singing, was shot in the head and killed.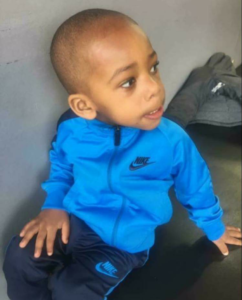 Police blame the uncle, who they say is a gang member affiliated with rapper Chief Keef, but Chicago Tribune Columnist Dahleen Glanton says pointing the finger at a dead man is not good enough. Read her column below, titled In Chicago, We Sleep Peacefully While Our Children Die:
Good night, Lavontay.

Sleep peacefully, sweet child.

And we will do the same.

We will try not to think about the last seconds of your life, strapped in the back seat while more than a dozen gunshots rang out in your ear, at least one of them piercing your head.

How frightened you must have been. How alone you must have felt.

We are decent people. Of course, we feel sorry for you…
Glanton continues:
Deep inside, you see, we believe that you are different from our own children, our grandchildren. We can point to a number of reasons that make it so.

Your 26-year-old uncle, who was also killed, was a known gang member, police say. If it's anyone's fault that you died, it's his.

Why were they in that alley in the first place, recording themselves singing along to a rap song in the middle of the day? If your uncle and his pregnant girlfriend had been at work like the rest of us, this never would have happened.

Thank goodness, we have someone to blame.[…]
But there was a target on your back. It has always been there.[…]

If you'd been born in Wilmette or Naperville or even Lincoln Park, perhaps you would still be alive.

Babies don't get shot to death in those places, not white children, anyway. We would never stand for that.

Too bad, Lavontay. You were born Black and poor and invisible.

Of course, we are troubled whenever a child is shot in Chicago. Just this weekend, we said a prayer for 11-year-old Takiya Holmes, who was struck in the head by a stray bullet while sitting in a car with her mother on the South Side. Takiya died Tuesday morning without ever regaining consciousness.

Now, we mourn the death of 12-year-old Kanari Gentry-Bowers, who was shot in a separate incident Saturday on the South Side, 30 minutes before Takiya. Our hearts go out to the family, who lost their little girl Wednesday.[…]

There have been so many shootings that we have grown numb. Before we can absorb the depth of one homicide, there is news of yet another.[…]

We have convinced ourselves that all we can do is watch. This soothes our conscience and allows us to sleep peacefully at night.

So as we bid you farewell, Lavontay, we have only one request.

Leave quietly, child. And try not to awaken us as you go.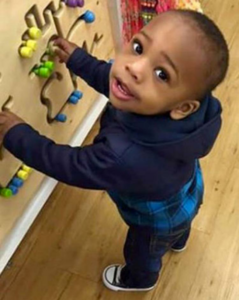 To see the shooting captured on Facebook live, see NEXT PAGE.