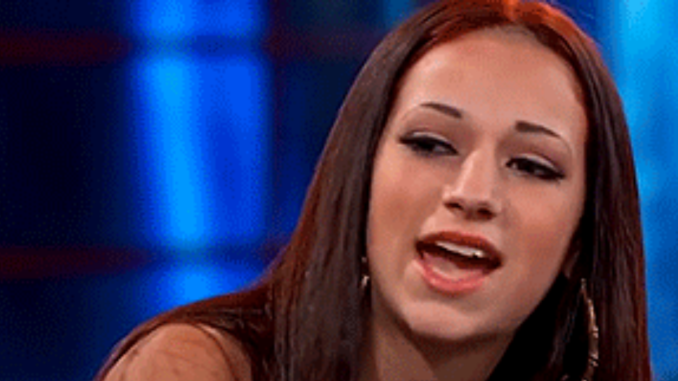 13 year old Danielle appeared on Dr. Phil back in December as a troubled teen with her equally troubled mother Barbara-Ann.
Dr. Phil checked both Barbara-Ann and her daughter for shouting expletives and threatening physical violence towards each other in a home video submitted to the show. Clips from the show went viral after Danielle threatened both her mother and the audience in her thick accent and broken English, saying "catch me outside, how 'bout that?!" Watch below:
Danielle apparently hasn't changed much since the show. A video surfaced of Danielle being "caught outside" by another girl whom Danielle allegedly threatened to cut the girl with scissors. Other teens recorded the fight where Danielle got dragged by the girl she allegedly threatened.
Danielle then sat in a car, saying she couldn't fight anymore, only to get pulled out of a car, and beat up again. Both Danielle and her opponent explained the fight, with Danielle saying you can't win them all. Watch below:
Danielle's opponent explained why she dragged Danielle:
Danielle responded to being clowned in her comments after losing a fight, saying she lost because she was high on Xanax and calls her opponent's mother a prostitute:
See more of Danielle's explanation HERE: