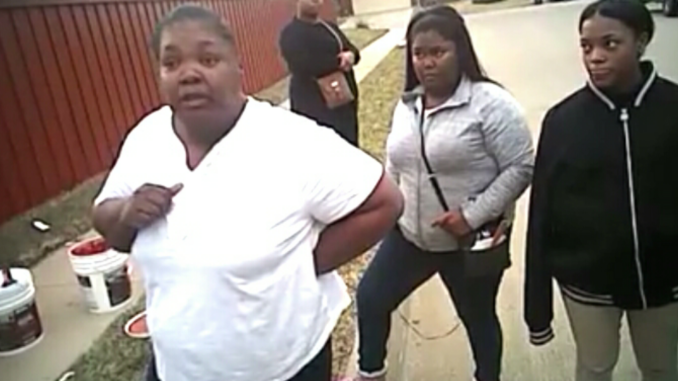 Updated with police statement.
The body cam video from Fort Worth Police Officer William Martin, who arrested Jacqueline Craig after she called the police, has been released.
[READ]: White Man CHOKES 7 Year Old Black Boy, Cop Arrests Boy's MOTHER Jacqueline Craig For "YELLING" At Cop
On December 7, 2016, Jacqueline Criag called 911 after her neighbor, a White man, choked her 7 year old son for dropping a piece of paper on the ground.
Instead of arresting the neighbor, who admitted to both the mother and police to assaulting the child, Officer William Martin blamed the mother for the incident, asking "why don't you teach your son not to litter?"
Officer Martin continued to berate the mother until her teenage daughter Brea Hymond stepped in to intervene. Martin then tased Craig and her teenage daughter, and arrested them.
The neighbor was never charged.
The 12 minute video is unsettling and is a stark reminder of the bigotry Black people face in this country at the hands of those sworn to protect and serve. See the body cam video on the next page.