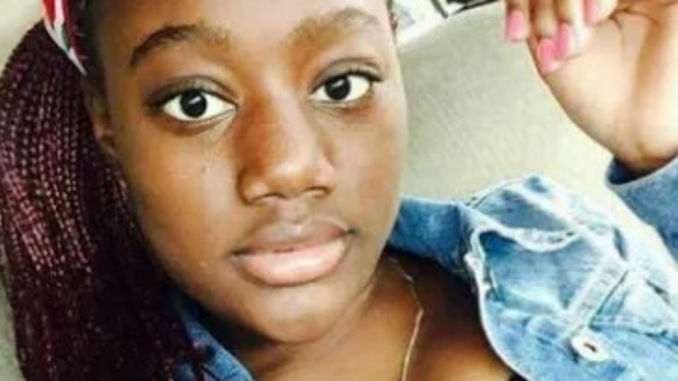 Late Sunday night, 14 year old Naika Venant logged into her Facebook account as "Hothead Nikee" to start a live video. She's been here before. The Haitian teen living in Miami liked to chat with friends in her Facebook live videos before bed. Her friends tuned in and soon realized this video would be her last. For 2 hours, the Facebook live video played as Naika wrapped her scarf around her neck and hung herself in the bathroom of her foster parents' home.
One friend frantically called Miami-Dade police who showed up at the friend's home address. She gave police the address she believed belonged to Naika's foster family, but was incorrect. The family at the second address directed police to the home of Naika's foster family. When they finally arrived, they found Naika hanging from the shower glass door frame, as her foster parents slept in their bedroom. The Florida Department of Children and Families released a statement Tuesday,via the Miami Herald, saying they would investigate the circumstances that led to Naika taking her own life:
"We are absolutely horrified and devastated by the news of this young girl's death," said DCF Secretary Mike Carroll.

"We will do everything we can to support this family and all those who cared for her as they begin to heal from this tragedy. We will conduct a comprehensive, multidisciplinary special review to examine this child's history and the circumstances related to serving the child".
Christine Chen, a spokeswoman for Facebook also released a statement, but it seems her only concern was to clear Facebook of any liability for the graphic suicide video being left up on the social site for hours:
"Our Community Standards regulate what kinds of content can be shared on Facebook. Our teams work around the clock to review content that is being reported by users, and we have systems in place to ensure that time-sensitive content is dealt with quickly.

"The vast majority of people are using Facebook Live to come together and share experiences in the moment with their friends and family," the statement said. "But if someone does violate our Community Standards while using Live, we want to interrupt these streams as quickly as possible when they're reported to us. So we've given people a way to report violations during a live broadcast. We also suggest people contact law enforcement or emergency services themselves if they become aware of something where the authorities can help."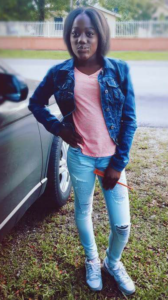 Naika's Facebook page were filled with comments from family and friends after news of her death went viral. One comment stood out, as a woman believed to be her biological mother expressed guilt in the teen's tragic death.
"I was showing you tough love when you misbehaved," the woman wrote.
That "tough love" is what landed Naika in the foster care system in the first place.
In January 2009, a 7 year old Naika was taken from her mother's home, due to "allegations of excessive of 'corporal punishments'" and placed into the state's care. For the next 7 years, Naika would bounce back and forth between her mother's home and 10 different foster homes and shelters, all while suffering sexual and physical abuse. She was repeatedly placed back into her mother's care, where she was "disciplined" for her "inappropriate sexual behavior", a result of being molested in her previous homes. Naika told her mother she was raped by a 14 year old boy she reportedly lived with in foster care and contracted a urinary tract infection. Naika's scars went ignored as she was continuously abused, which led to her running away from her mother's home and later placed in a psychiatric hospital in August. After her release, Naika was thrown back into the strenuous cycle of bouncing from home to home, until she landed in the home in Miami Gardens where she would take her own life.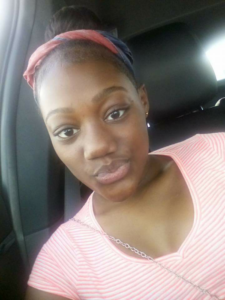 Teachers at Naika's former school, the Young Women's Preparatory Academy, say they saw signs of Naika's personal life struggles, yet none of them saw – or cared – to see she was slowly dying inside.
"She was a wonderful artist," said Elizabeth Jordan, Naika's art teacher at the magnet school in Little Havana. "One of her pieces ended up being submitted to a competition. She was very creative."

"She was a bubbly, sweet girl," Jordan said. "We really didn't see any signs of this."
Naika's biological mother, Gina Alexis has since spoken on the death of Naika during a news conference in Plantation, FL. Through her attorney, Gina blames the foster care system for failing to protect her daughter from the monsters who preyed on her daughter.
Funny. Most would expect the mother to do that.
Watch below:
Those tears of Naika's mother are tears of guilt, not grief. Naika's suicide is the result of a troubled child being ignored. The school "saw signs of personal struggles", but failed to intervene. The state repeatedly placed her back into the home of her mother, the home they initially felt was unsafe for her; the home Naika kept running away from, only to be placed right back. Doctors who diagnosed a 14 year old foster kid with a UTI probably had no idea how she got infected or cared to know. Her own mother "disciplined her" for "inappropriate sexual behavior", a direct result of being sexually abused.
No one cared about this girl's mental or physical health. She was a burden to them and continuously discarded from different homes until she'd had enough.
And now, those who mistook Naika's cries for help as misbehaving, their fingerprints embedded in the scarf wrapped around her neck, are now "grieving" her death?
They no sympathy over here.
R.I.P., sweet angel. May you find the peace in heaven that you could never get on Earth.