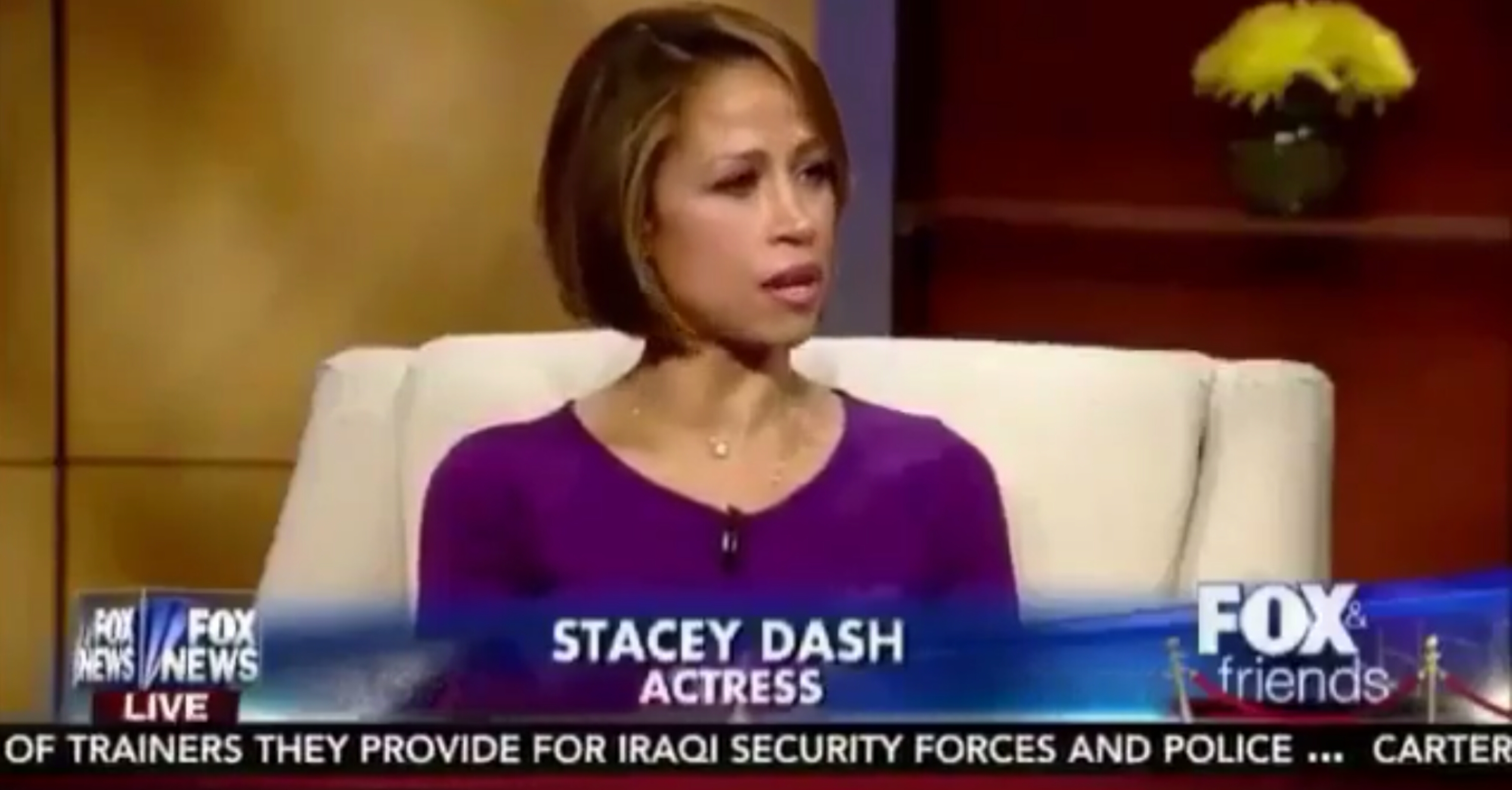 50 year old right wing Republican and Trump-loving FOX News contributor Stacey Dash just got the boot, and Twitter is here for it all!
FOX News reportedly made the announcement Sunday that they will not be renewing Stacey's contract, along with Ed Rollins and George Will. The Clueless actress became the biggest joke of 2016 with her satirical views on Black rights, clinging to the views of her conservative employer, only to get the boot for the 2017 year.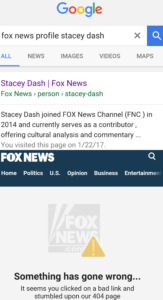 See Twitter reactions to Stacey being kicked out the house and back into the field below:
Stacey Dash loses job at Fox News, Chrisette Michelle gets dropped from Netflix pic.twitter.com/G8zif92YbH

— Jeff (@JayJazzi) January 22, 2017
Live feed of Stacey Dash trying to renegotiate her contract with Fox News. pic.twitter.com/fhPjdypoHa

— Brandan Tate (@MarlonBrandan) January 22, 2017
Stacey Dash is texting executives at BET right now like:

"Hey Big Head"

— Tariq Nasheed (@tariqnasheed) January 22, 2017
Fox: We fired Stacey Dash.

Black Twitter: pic.twitter.com/cTMxLLACAu

— Heel Turn Haden (@_TheSonOfMars_) January 22, 2017
Stacey Dash got the boot right after the inauguration. Good job Fox. pic.twitter.com/gHTQZGar4W

— GLEN COCO (@goddessbase) January 22, 2017
Stacey Dash: Trump is gonna bring back jobs!
*gets fired from Fox*

Kanye: lemme get this photo op w/Trump
*isn't invited to inauguration*

— Mary Swagdalene (@MissZindzi) January 22, 2017
According to reports, Founder and former CEO of FOX News Roger Ailes reportedly referred to Stacey Dash as the "Black girl", according to one of the many sexual harassment claims made against the former head honcho. Shows just how much diversity FOX News has.
Via The Daily News:
The claim is highlighted in the latest sexual harassment lawsuit against the ex-network honcho, this one by former Fox News host Andrea Tantaros.

Tarantos said that after clashing once on air with Dash, she heard from Ailes about the exchange.

"I heard you were mean to the black girl," Ailes told her, according to the lawsuit.

The "Clueless" star did not respond to the claim.
Shows just how much diversity FOX News has.