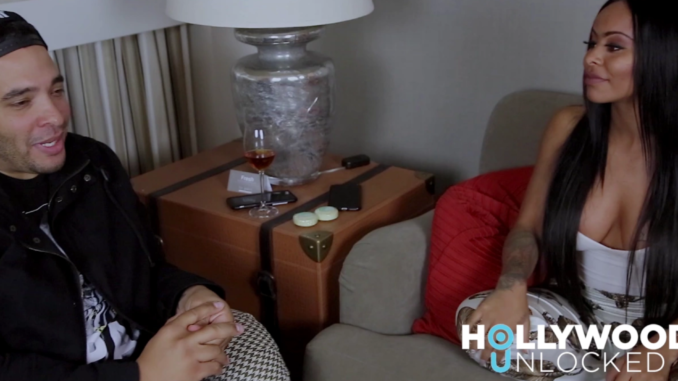 Alexis Sky went from doing maybe one or two interviews a year to two interviews this month.
The 22 year old former stripper turned spa owner sat down with one of my fav bloggers, Jason Lee of Hollywood Unlocked, to discuss what else? Fetty. While I assumed this would be another angry, bitter, "I can't believe he played me and moved on to play someone else" interview, Alexis revealed secrets she'd never discussed before, such as being pregnant by Fetty at the same time as Masika, only to have her pregnancy end in a miscarriage, and how stood up Alexis and his family on Thanksgiving and spent the holiday with his new girlfriend Slevin "Blu" Monroe.
Here are some of the gems dropped by Alexis that makes this interview worth the 48 minute listen:
Alexis is still not over Fetty (obviously) and is open to giving it another try.
Alexis and Fetty's babymama Lezhae are "cool" now, Alexis supports Lezhae dumping Fetty and becoming a bartender.
Regrets beefing with Fetty's "WAPs" harem on social media as it brought her down to their level.
However, she would still spit on Masika if she ever ran into her.
Fetty conceived his daughter with Masika on Alexis's birthday.
Found out Fetty was sleeping with Blu after Blu changed Alexis's Netflix account.
Alexis found women's pants and tampons in Fetty's home, and Fetty blamed it on his friend/artist Monty.
Alexis's sextape with Fetty was made a year ago.
She fell in love with Fetty because he told her she "could be more than just a stripper".
Watch her interview below: