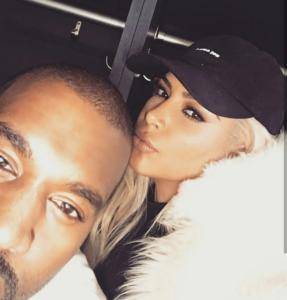 Franklin says Kanye's mom, Donda West would not have approved of Kanye marrying Kim:
"I'm not personally sure how Aunt Donda would have received the Kardashians other than a good business move. If there was no fame, no fortune and no celebrity status and there was a woman who represented the things that Kim represents, knowing what Aunt Donda represented, she would not have approved. [Donda] represented class, dignity and respect, woman power and black power and she loved God. So outside of the industry, Aunt Donda would not have approved of Kim Kardashian – that's the truth".
Franklin continues, explaining how close Donda was to Kanye, not only as his mother, but also as his manager:
"Aunt Donda was the most loving person you have ever met in your life – she was a college professor, an educator, a very smart woman".

"She was very beautiful and very family oriented always. She always participated in family functions. She embraced her black womanhood – she embraced every essence of that from her hair to the way she dressed. She was also an active participant in the civil rights sit-in in Oklahoma. All of that transferred over to Kanye and as an only child they were naturally very close. He was a mama's boy, which is represented in his early music".

"Kanye was the apple of her eye. She was a huge supporter of his career and kept all of his pictures, his artwork, his awards. I remember when he first got his house on Fairfax, he had a big party and I remember she was there and she started yelling his name three times because she was so proud of him and where he had come".
MORE ON NEXT PAGE.