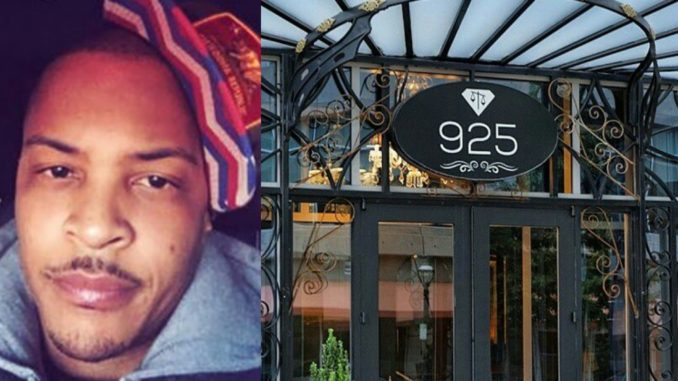 Rapper T.I. has reportedly been hit with an eviction notice after neglecting to pay nearly $1 million in rent owed to the facility owners of Tip's restaurant, Scales 925. The upscale soul food restaurant has become a favorite among Atlanta's urban crowd and local celebrities. This isn't the first time T.I. failed to pay up in regards to his restaurant.
On July 5, 2016, 12 employees filed a lawsuit for unpaid wages. Chrysten Wright, Millan Rodrigo, Kurel Scott, Ongeli McMillan, Sammy Davis, Jenair Perry, Whitley Middleton, Shomari Davis, Keandra Daniels, DeMarquis Denson, Cashara Tate, and Monique Simms filed the suit in U.S. District Court in Atlanta and accused T.I. (whose real name is Clifford Harris, Jr.)and his business partner Charles Hughes with violating the Fair Labor Standards Act.
The former Scales 925 employees say Hughes deposited money used to pay employees into his personal bank account, causing employees' paychecks to bounce. Employees also say Hughes implemented a payroll computer software called ALOHA that deletes overtime hours and pay of the workers. When they questioned Hughes, employees were told by Hughes there was nothing he could do. Employees were also "coerced into working off the clock". Read more on NEXT PAGE.