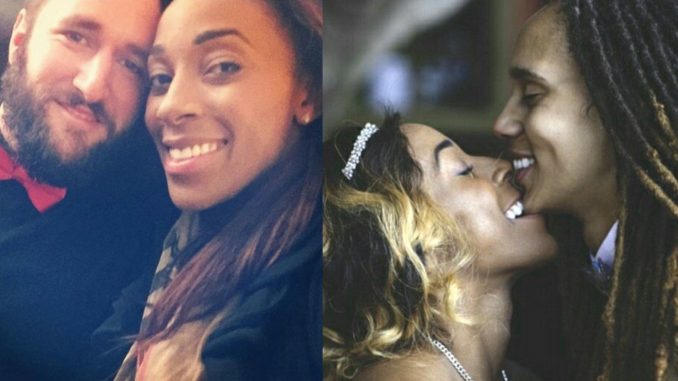 "Not a lot of people understand it. They wanted me to be a lesbian who converted from being straight. It just doesn't work for me like that" – Glory Johnson.
Like a true basketball wife, Glory Johnson married a pro-athlete just long enough to get pregnant and get paid!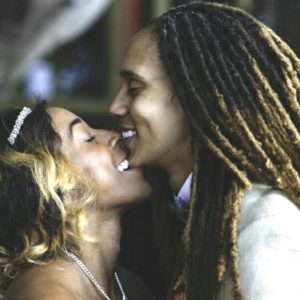 Despite admitting she was never gay to begin with, 25 year old Dallas Wings forward Glory Johnson was half of one of the most celebrated gay weddings when she married 25 year old WNBA player Brittney Griner in May 2015.
"I'm not a lesbian," said Johnson, "but Brittney is different."

"From the beginning, I could trust her. She's extremely caring. It was a different feel."
Just two weeks prior to getting married, both Griner and Johnson were arrested after an argument turned physical. Griner discovered Johnson was still texting her ex boyfriend during their engagement, leading both being arrested for assault and disorderly conduct. Despite the lingering trust issues, the two moved forward with their wedding. Griner knew Johnson's sexuality could be a problem in their marriage, but hoped spoiling Johnson would win her over:
"[…]Glory is straight," Griner said. "That was another reason why I thought this could end really bad."

"Anything she wanted, I made sure she had it. I made sure she sat by me. I got my arm around her, and I was so happy."
The two appeared on Say Yes To The Dress during their wedding planning. Watch a clip from their episode below:
One month later, Johnson announced she was pregnant with twins via IVF treatments in June. The very next day, Griner filed for an annulment.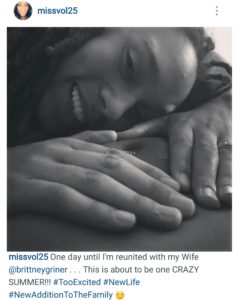 A judge denied Griner's petition for annulment and the couple filed for divorce. According to Johnson, both she and Griner agreed Johnson would not return to the following basketball season to recuperate from the birth of their twins. Johnson asked the judge for $20,000 a month in spousal support, plus attorney fees, but was denied.
Watch Griner's and Johnson's hospital visit for Johnson's IVF treatment below: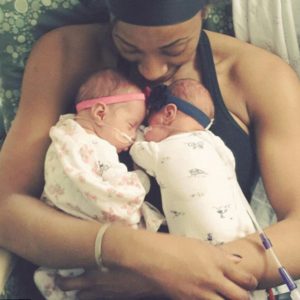 Griner was ordered to pay $2,516.97 a month in child support, $8,505 in back child support, and an additional $2,835 a month for two nannies. Since Griner makes more than Johnson, bringing in an annual $1.1 million, Griner is responsible for funding 90% of Johnson's childcare costs.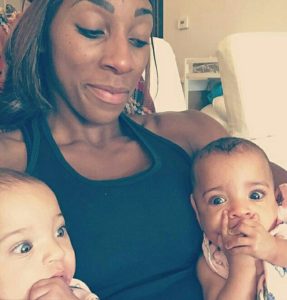 Johnson also received money from "male friends" during her maternity leave from the WNBA, telling People Magazine she couldn't raise the twins by herself:
"I have male friends, sweet guys that are offering to help me, and I'm not handling it well. I'm pushing it away because I don't trust anybody. I hope I get to a point where I can give somebody a fair chance, because I was so trusting before."

"I can't do this by myself."
And she no longer has to. Four months after her twins were born prematurely in October, Johnson moved on with Christopher Fry, a 30 year old who reportedly still lives at home with his parents in the suburbs of Seymour, TN, a short distance away from Johnson's Knoxville home.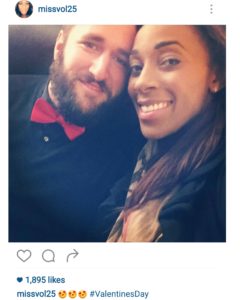 Johnson's agent DJ Fisher initially denied the two were involved, but Fry's parents, Dr. Bill Fry and Cathy Fry stated their son has followed Johnson to Dallas while she plays during the basketball season. The two also spent Valentines day together and Fry is helping Johnson raise her twins Ava Simone and Solei Diem.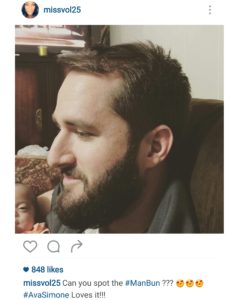 I'm sure Fry's parents are very proud.