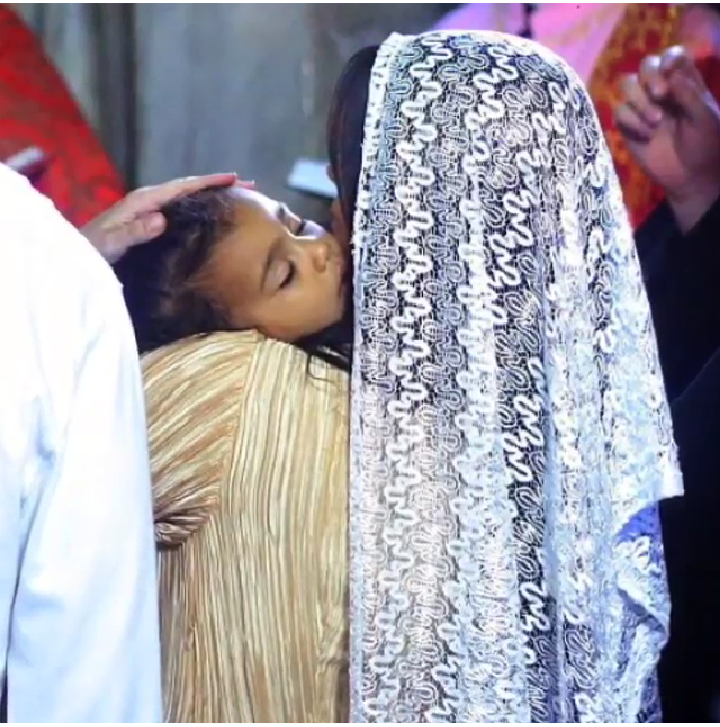 The Kardashians do everything BIG: weddings, birthdays, and even BAPTISMS!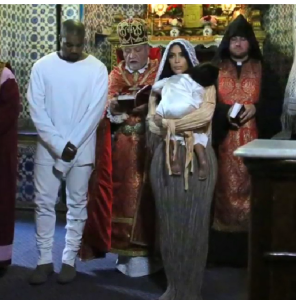 During a recent trip to Armenia, Kim Kardashian-West seized the opportunity to have her daughter, North West, baptized in a traditional Armenian ceremony and inducted into the oldest national church in the world, the Armenian Apostolic Church.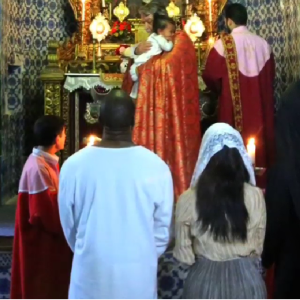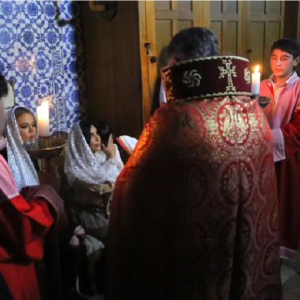 The ceremony took place at the Saint James Cathedral, a 12th-century temple that sits in the Armenian quarter of Old City, Jerusalem. During the baptism, the priest conducted the hour-long ceremony in both English and Armenian while North slept on her mother's shoulders and received kisses from daddy Kanye. Khloe Kardashian was also in tow as North's godmother.  Kim wore traditional garb for the ceremony and both she and Khloe covered their heads in scarves before entering the temple, as required by the faith. Kanye and North both dressed in all white.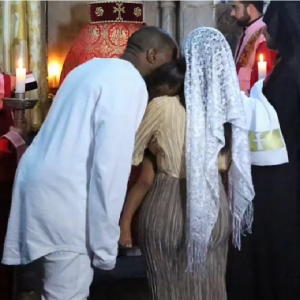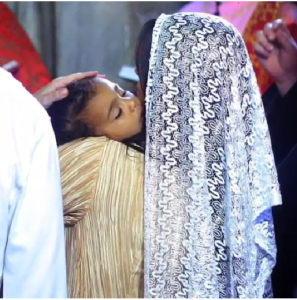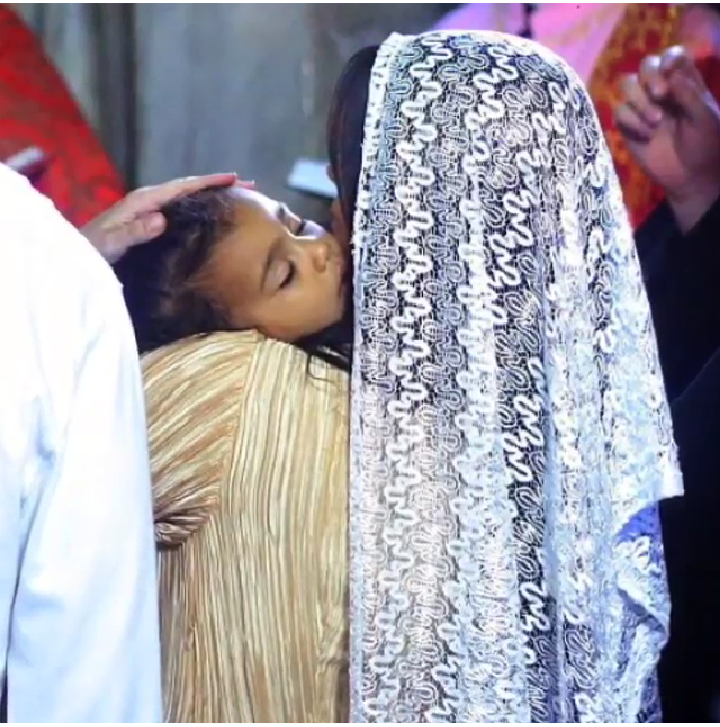 The morning after the ceremony, the family trekked to the Church of the Holy Sepulchre, the site believed to be the location Jesus was crucified. While there, Kanye took North sightseeing around the area to view the ancient architecture of the Church and the family joined the rest of the church members for service held at the Church. Kim told People magazine, "It was such a beautiful experience for my family to have North baptized in Jerusalem. Kanye and I are so thankful."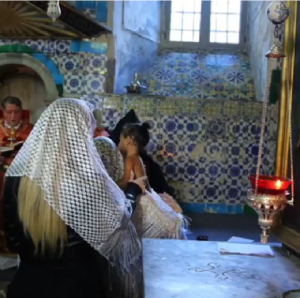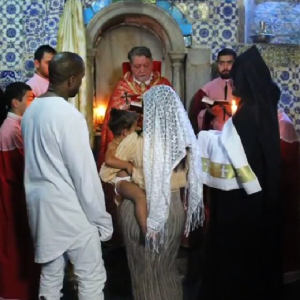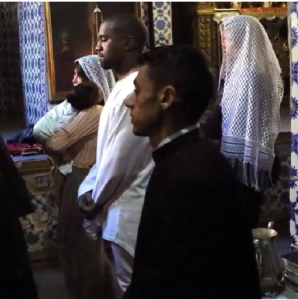 Picture Credit: People Magazine