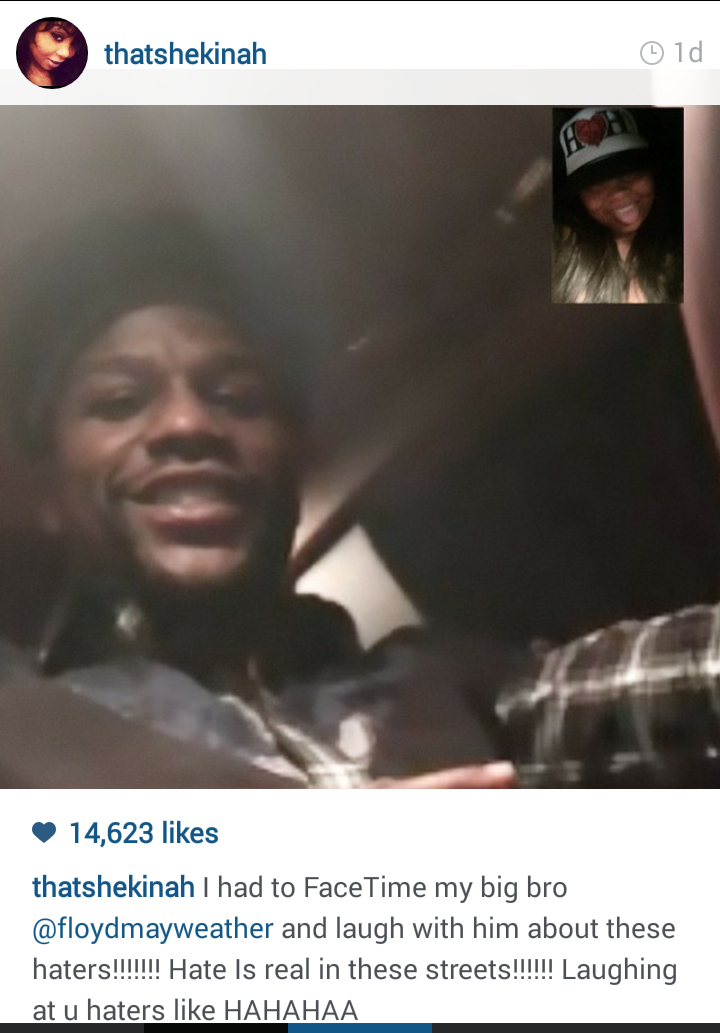 Can't we all just get along?
It's no secret that rapper T.I. is not a fan of his wife's bestie, Shekinah Jo. Tip has dissed her in radio interviews  where he referred to her as an "education hater" and implied that "Shekinah types" are people who aren't educated. Out of respect for her best friend, Shekinah usually stays quiet when it comes to Tip's disses, but earlier this week, she posted a screen shot on her Instagram page of her and boxer Floyd Mayweather facetiming. This didn't sit too well with fans of Tiny and Tip, as it is well known Tip doesn't mess with Floyd Mayweather. Last summer, Floyd set fire to the rumor that he and Tiny were more than just friends after Tiny attended a private party thrown by Floyd's family. This resulted in a physical altercation between Tip and Floyd's entourage in Las Vegas and Floyd calling a Tiny a "bitch" during a press conference. Tiny considered Floyd to be a friend of hers and was also close to his family, but has since ended the friendship and even dodged him on the BET Awards red carpet after their friendship dissolved.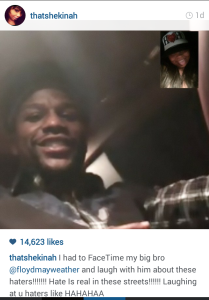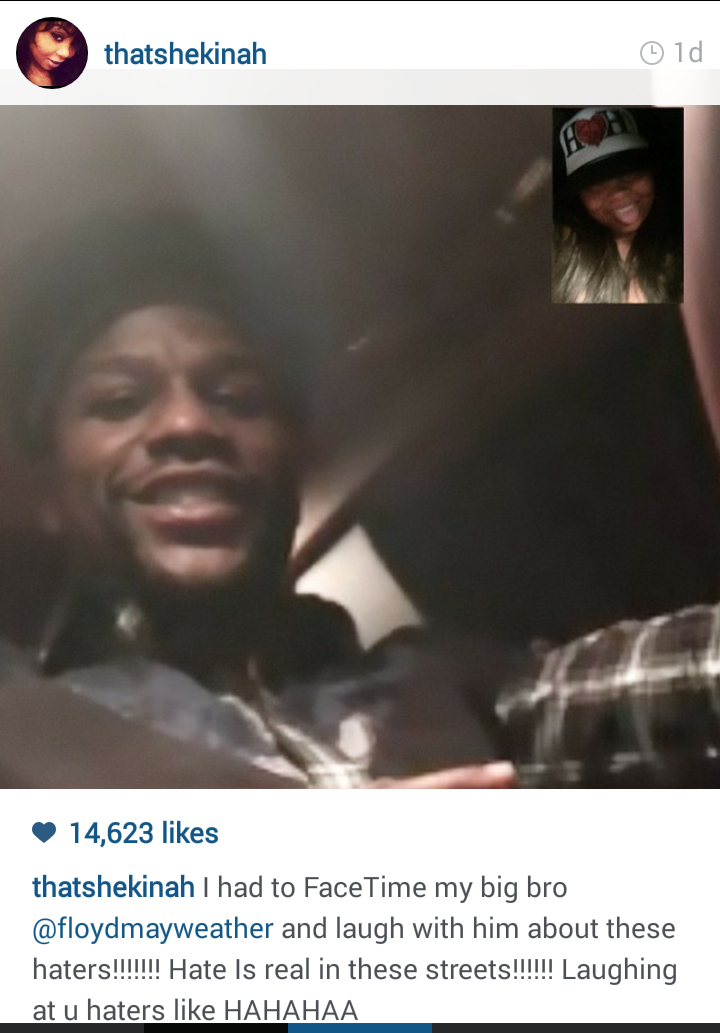 With all of that drama that happened last summer, you would think anyone associated with Tiny and Tip would avoid Floyd like the plague, but not Shekinah Jo. After she posted the picture of her and Floyd, and mentioned "haters" in the caption, fans of the Harris couple lit up Shekinah's comment section, saying she was disloyal and disrespectful to Tip and Tiny. One of our favorite blogs, The Shade Room, caught Shekinah as she clapped back and reminded fans that Tip has NEVER liked her nor respected her, as he refers to her as "the help", instead of his wife's best friend. She also stated that Tip thinks he is "God" who tries to control everything: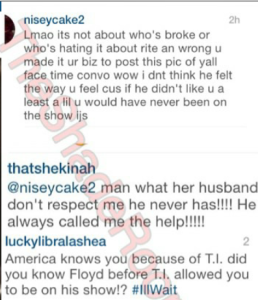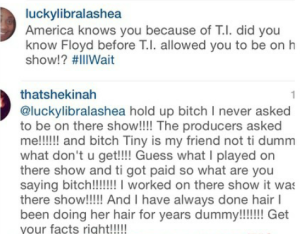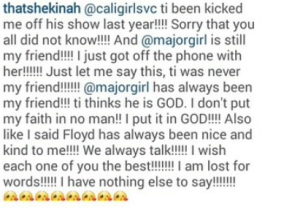 How can you be friends with a woman whose husband hates you and publicly bashes you every time your name is brought up in interviews? Shekinah and Tiny did an interview of their own last year on the relationship between Shekinah and Tip. Shekinah admitted that she and Tip do NOT get along, but as long as he keeps Tiny happy, that's all that matters. Check it below:
T.I. also threw a little shade himself. After Shekinah posted the picture of her and Floyd, Tip posted and deleted a picture on Instagram, calling someone a "bum bitch" in the caption, who many believe he was referring to Shekinah. He also mentioned in the caption that he's done "talking" and is about to remind that "bum bitch" why they call him a "king". Is that a threat, Tip?!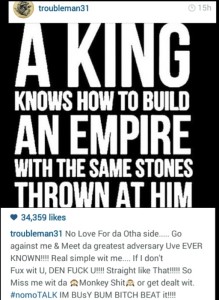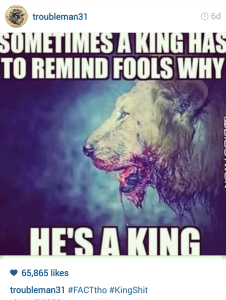 Amongst all the shade throwing, Tip has also been promoting his new movie #ATL2, a sequel to the hood classic he released back in 2006. He has been posting pictures of himself and the original castmates from the film on his Instagram page as they gear up for their second film together: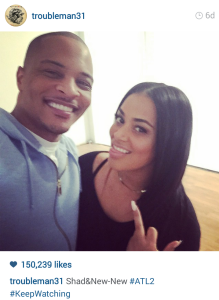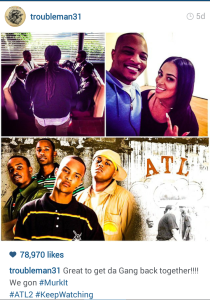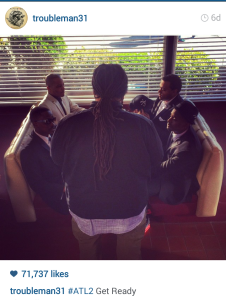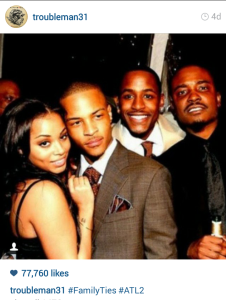 Poor Tiny is caught in the middle of all this….