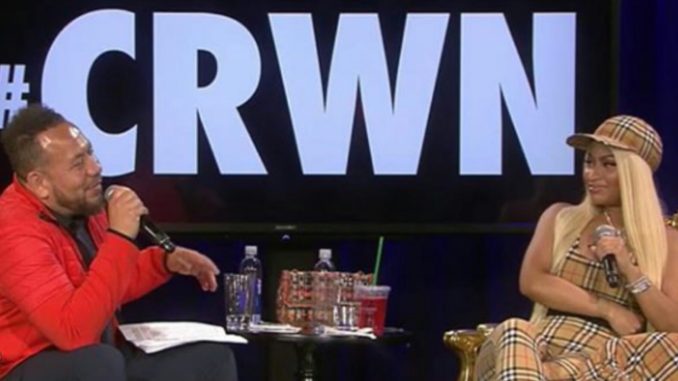 Nicki Minaj talked love, life and career in her Tidal X CRWN interview with a live studio audience full of Barbz.
Nick discussed the fallout from "Motorsport" and making up with Cardi at the 2018 MET Gala. Speaking of Cardi, Nicki says every 2 years she's told about a new female rapper who's supposed to come along and take her spot, but adds there's no other female rapper with her stats. Nick says people gotta stop comparing legends to new artists in their first year in the game. Nicki also said she reached out to Cardi after the MET Gala, telling her she liked the way Cardi handled her interviews about "Motorsport". It sounds like Cardi didn't reply as Nick says that was the last time they communicated.
Nicki also touched on dating insecure men, verbally abusive men, who are intimidated by her success.
Listen to her interview below:
The audio is slightly delayed:
FULL INTERVIEW WILL BE POSTED WHEN IT BECOMES AVAILABLE.